Women - Mermaid Seduction
A very erotic mermaid seduction.
Description
Level: Very Strong
Length: 49 minutes
Category: Women Only-Erotic Fantasy
This Mind Altering Erotic experience will leave you breathless and mindless.  The Siren Mermaid will seduce you and lure you to the depths of Her Realm where there is no escape.  Once you have listened to this file you will return to Her in your sleep - in the Reality of your Subconscious mind - every night.  Even now you are being drawn to Her seductive sensual voice, you can hear Her now, can't you.....you can't resist.....you just can't resist Her can you?
This erotic journey will involve a feeling of transformation to a mermaid.  This is a temporary state, just for the duration of the file.
Product Download
Women-Mermaid-Seduction-yt5x2-(c)ShelleRivers.mp3
Women-Mermaid-Seduction-yt5x2-(c)ShelleRivers.mp3
Reviews
Friday, 22 September 2017
What a wonderful erotic fantasy! Domina Shelle's spellbinding siren call will take you and change you forever. When listening, i briefly wondered if i could resist this process... but why would i want to resist? Why would anyone want to resist Domina Shelle? She's an unbelievably seductive woman and you'll want to be hers forever. Listening to this will help you experience that reality!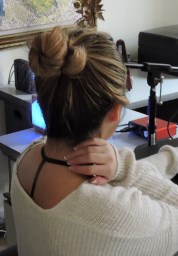 Get Updated