Erotic Hypnosis MP3s by Hypnodomme Shelle Rivers
Happy Thanksgiving
Written by

shelle Rivers

Hits: 43
My sweet, where shall I begin. First of all, I want us all to stop and be THANKFUL. Be Thankful for our FAMILIES, our health, our friends...be thankful that I found you. Life can get crazy, as I often demonstrate for you. But, as long as W/we have each other and W/we have LOVE, that is all W/we need. If all other things are gone tomorrow, W/we have each other. A shoulder, a hand up, love and understanding...including TRUST and TRUTH. THAT is what I will be THANKFUL for this Thanksgiving week. I know that not all of us celebrate this holiday...but take this week, no matter where you are and do as Bob Marley once was quoted as saying: "Start the day with a song in your heart".
I am THANKFUL for you this Holiday!
I think that you feel it just as I do...W/we give to each other. The D/s relationship that W/we have built and building is just what W/we need. W/we depend on each other for support and LOVE...A great foundation as O/our JOURNEY takes U/us deeper.
I have no idea why, but I am in the mood for the SEASON. Let's make it AMAZING. Let's stay CLOSE! Keep each other warm for the coming SEASON. Call Me, let's share a hot cocoa. Tell Santa Shelle your Xmas wishes.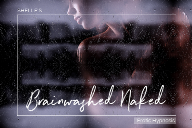 Now for the special care that I always promise you...The training that you need so desperately. I have two sessions, the first is a NEW Doctrination Brainwashing session. It's SHORT and SWEET! I know you are busy, I always give you what you want and NEED. So listen and feel the NAKED truth...get DOCTRINATED.
The second session is for My sissy...It's sexy, it's girly...it's all about the Sissy Foundation of feeling that inner glow. So slip into something sassy and put your headphones on. Let's work on the core of your DESIRES!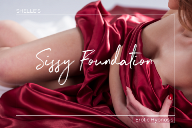 It looks like My website is really close. Once the site is ready to go live, there will be a 24-48 hour transition period where the site will be down. Don't worry, I'll let you know ahead of time when to expect this to happen.
Check out My special deals...Blank and empty...and more.
Oh and SURRENDER S NOW!
Erotic Hypnosis MP3s - Brainwashing and Mind Control
Written by

Administrator

Hits: 14507
Come sample My titillating, hypnotic Videos.

Erotic Hypnosis
Welcome to Shelle Rivers Hypnotica, the place to submit to Me.  You will love surrendering to My Erotic Hypnosis.  I discovered My desire and ability to control those around Me in my early teens.  Erotic Hypnosis has allowed Me to take my Control to the next level.
You will be Mine, and I will guide you wherever I choose.
Femdom Hypnosis
Female Domination by a young Princess.  New submissives are always surprised by the power of My sweet and gentle Voice, and how quickly they become addicted to my MP3 recordings, live phone sessions and now even My personal communication exchanges.
I will slip in under your radar, softly and subtly replacing your thoughts with My words and My programming.
Hypnodomme Shelle Rivers
I am a certified hypnotist.  I am sweet, sassy and sexy and sometimes firm and hard.
My area of erotic hypnosis expertise is known as "soft domme", which means that I want to enjoy the experience with you, not at your expense--well of course it is partly at your expense!  But I am expert with all forms of Erotic Hypnosis and Brainwashing.
Submit to My Stimulating Domination
You will quickly find out how much I enjoy what I do---from my laughter (sometimes giggles), to my willingness to spend time getting to know you, your needs and desires.  Erotic hypnosis must be fun for Me, or I will simply go and do something else that is.
I hope you will join Me on this ride. I will hypnotically own you, your body and mind.  But, you can trust Me, W/we will both enjoy the experience and the journey together.

Shelle Rivers


Click and Vote daily for your Domina!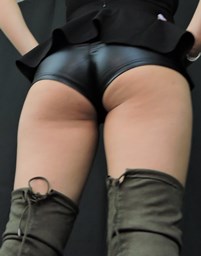 Get Updated