Erotic Hypnosis MP3s by Hypnodomme Shelle Rivers
Blank State of Mind
Written by

shelle Rivers

Hits: 129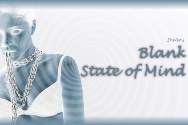 As I mentioned last week, I expected to have "PANTY RAID-The Session" ready sooner than expected because it goes so perfectly with PO Playground Trigger. But due to technical difficulties, it seemed My panties got caught in the endless wash cycle. By the time I got the machine to stop and wear them long enough to re-infuse them with My heavenly p*ssy scent, it took longer that I thought. Finally the session is now ready, but I can't upload it here at this cafe.
Yes, I am here at Starbucks trying to get the weekend sessions up. It's LOUD and very busy here. No one has power. But, let's not complain...so much has happened in the last few weeks. We are fortunate to be safe. A LOT of damage but SAFE!!! So don't worry, your Domina is ok. STRESSED but good.
Now for the session that I have ready for you, you will LOVE this one. Oh, did I say, COMPULSION!!! Get ready to be BLANK, I mean blank and EMPTY with Blank State of Mind. I make it a very SIMPLE SESSION for you. Let Domina do all the work. It's so easy to go blank and empty for your Domina. I'll pull you down into a VERY DEEP and pleasurable, passive trance and leave your mind in the dark. Empty. Utterly Blank. Then I'll implant My Trigger deep into your psyche and what for the results. You always love to please Me.
PANTY RAID-THE PANTIES
Let's keep My undies drawer open for My Pussy Scented Panties until you listen to this week's Panty Session and PO Trigger. If you currently have a pair, keep them available finally for this week's session (it will be uploaded somehow this weekend). This will be the last week the panty package (which includes a second pair for your stroke hand) will be available at this price.
UPDATES:
Contracted, your NEW session is READY....I will get it to you either tonight on My break or when My shift ends. I'm still working on your SPECIAL surprise...Time has not been on My side.
For your orgasm release file for the 15th, listen to choose ONE of these RELEASE files.  Idée Fixe - My Prey, Cat Woman - The Addiction or Hot For Teacher, all in My special deals if you don't have them. And cum with the thought of pleasure when you send My Stroke Tribute. Continued progress on the New Website. Hope for more news next week.
NEXT WEEK
Could be back to school...Teacher knows best.
Erotic Hypnosis MP3s - Brainwashing and Mind Control
Written by

Administrator

Hits: 14433
Come sample My titillating, hypnotic Videos.

Erotic Hypnosis
Welcome to Shelle Rivers Hypnotica, the place to submit to Me.  You will love surrendering to My Erotic Hypnosis.  I discovered My desire and ability to control those around Me in my early teens.  Erotic Hypnosis has allowed Me to take my Control to the next level.
You will be Mine, and I will guide you wherever I choose.
Femdom Hypnosis
Female Domination by a young Princess.  New submissives are always surprised by the power of My sweet and gentle Voice, and how quickly they become addicted to my MP3 recordings, live phone sessions and now even My personal communication exchanges.
I will slip in under your radar, softly and subtly replacing your thoughts with My words and My programming.
Hypnodomme Shelle Rivers
I am a certified hypnotist.  I am sweet, sassy and sexy and sometimes firm and hard.
My area of erotic hypnosis expertise is known as "soft domme", which means that I want to enjoy the experience with you, not at your expense--well of course it is partly at your expense!  But I am expert with all forms of Erotic Hypnosis and Brainwashing.
Submit to My Stimulating Domination
You will quickly find out how much I enjoy what I do---from my laughter (sometimes giggles), to my willingness to spend time getting to know you, your needs and desires.  Erotic hypnosis must be fun for Me, or I will simply go and do something else that is.
I hope you will join Me on this ride. I will hypnotically own you, your body and mind.  But, you can trust Me, W/we will both enjoy the experience and the journey together.

Shelle Rivers


Click and Vote daily for your Domina!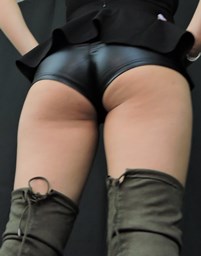 Get Updated