Erotic Hypnosis MP3s by Hypnodomme Shelle Rivers
A Robotic Tranceformation
Written by

shelle Rivers

Hits: 142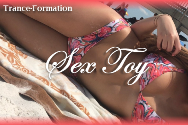 Are you enjoying the summer, My pet?  Here still on the beach...My vacation, which you made such a fabulous one for Me.  And in return, you might want to find a quiet cool place for this week's Tranceformation--Sex Toy.  Damn it's hot!!!!  I mean, crawl over here and taste My sweat.  This will make a lasting impression.  Long into the future you will be thinking back and re-listening to My Conversion instructions ....your dreams are cumming TRUE!
Just what does being My sex toy mean?  you'll have to listen.
Owned and Used....used as My sexxxx TOY....in and out!  Giggles***
ON, AUGUST 15TH...for your release this month, you will be using SEX TOY.  Prepare for your CONVERSION... Just follow My instructions to their Explosive conclusion.  Looking forward to hearing you beg...That's what makes My pus*y wet.
UPDATES
So many thanks for all you did for Me for My birthday.  you love Me!  I know you were thrilled with My gifts to you.  If you have not received a THANK YOU...I have gifts waiting at the PO....and well, I'm on the beach.
OMG, wait until you hear about the house being hit by lightning.
Update on the New website (tributes for the site are welcome, cost is about 8K) ....I have NEW CONTRACT...with a GREAT company!!!  It will be amazing, ROLLING out the NEW MEMBERSHIP site all at the same time.  WOW!!!!!!!
NEXT WEEK
Professor Shelle, is expecting your mandatory attendance for Classroom 2, or you'll get a spanking with My ruler.  And for those turned on by that prospect, you come to class for your spanking, over My knee!
Check out these special deals:
Leak in your Head --
I will fix a leaking drip in your brain... VERY POWERFUL session.
Voice in your Head --
As you feel the compulsion take over, feel My voice in your head...
Breasts in your Head --
My breasts, your addiction, your submission and My perfect CONTROL, all coming together to trap you.
Tinkle --
LOSE all control...
I had you at--HELLO --
With every listen I take you deeper into ME, into MY world. Listen NOW.
Erotic Hypnosis MP3s - Brainwashing and Mind Control
Written by

Administrator

Hits: 14278
Come sample My titillating, hypnotic Videos.

Erotic Hypnosis
Welcome to Shelle Rivers Hypnotica, the place to submit to Me.  You will love surrendering to My Erotic Hypnosis.  I discovered My desire and ability to control those around Me in my early teens.  Erotic Hypnosis has allowed Me to take my Control to the next level.
You will be Mine, and I will guide you wherever I choose.
Femdom Hypnosis
Female Domination by a young Princess.  New submissives are always surprised by the power of My sweet and gentle Voice, and how quickly they become addicted to my MP3 recordings, live phone sessions and now even My personal communication exchanges.
I will slip in under your radar, softly and subtly replacing your thoughts with My words and My programming.
Hypnodomme Shelle Rivers
I am a certified hypnotist.  I am sweet, sassy and sexy and sometimes firm and hard.
My area of erotic hypnosis expertise is known as "soft domme", which means that I want to enjoy the experience with you, not at your expense--well of course it is partly at your expense!  But I am expert with all forms of Erotic Hypnosis and Brainwashing.
Submit to My Stimulating Domination
You will quickly find out how much I enjoy what I do---from my laughter (sometimes giggles), to my willingness to spend time getting to know you, your needs and desires.  Erotic hypnosis must be fun for Me, or I will simply go and do something else that is.
I hope you will join Me on this ride. I will hypnotically own you, your body and mind.  But, you can trust Me, W/we will both enjoy the experience and the journey together.

Shelle Rivers


Click and Vote daily for your Domina!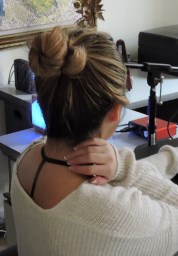 Get Updated