Lady H - A Dominant Invasion
Lady Helena's "A Dominant Invasion"
Description
A Dominant Invasion by Lady Helena--Shelle's slave girl
Description (50 minutes):
EXTREME HYPNOSIS and SUBMISSION
Slave boy, This is not for the faint of heart.. you MUST be ready to Learn what the DEEPEST submission to your Lady Helena means… I WILL PUSH your LIMITS with this File My slave. We are going to explore one of your Most secret fantasies.. But do not worry My Subject, I would Never tell.. hahaha. Cum play with Me and allow Me to take you Very Deep My Slave. You may want to Listen to My included Strap on Assignment to warm you up before listening My Obedient subject!
Product Download
A-Dominant-Invasion-(c)LadyHelena.mp3
A-Dominant-Invasion-(c)LadyHelena.mp3
Strap-On-Assignment-(c)LadyHelena.mp3
Strap-On-Assignment-(c)LadyHelena.mp3
Reviews
Saturday, 18 February 2017
Lady Helena does it again! What a wonderful file. I want to listen to this over and over again. i like how she says what she's going to do, and then she does it, HER way.
Thursday, 16 February 2017
My Lady Helena had me on my knees as before Her doing the naughtiest things. I love my life as Dominas slave and now Lady Helenas slave boy. I've become addicted to Lady Helenes powerful and sensual voice always brings out my deeper submissive side. I say deeper submissive, because after so many years of submitting to Domina and Lady Helena, all my sides are submissive. This file might push a new comers limits, but I've been punished by Lady Helena so many times, I was right at home here. I love the file and cant wait for Lady Helena to let me listen again and again
Tuesday, 07 February 2017
Who can resist Lady Helena's seducing alto? Just after the first words I want to open up – want to have her inside me - want to feel her invade me! The ultimate submission! What else can I do to please her than to show best submissive behavior a play along and open up and take her inside of me?
I think a session is great when you fell great thereafter – and I feel wonderful right now!

Thank you Lady Helena!

PS: May I take it out now?
More reviews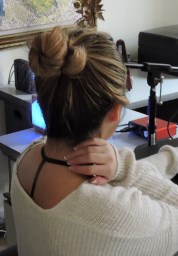 Get Updated