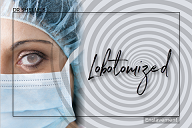 Well, I decided you needed a trip back to My office clinic this week. Dreamland will have to wait. Don't be too distracted by My open lab coat barely covering My succulent breasts...or by My nylon covered legs and My clicking stiletto heels. As your neuro-psychologist, Dr Shelle is about to perform an Experiment unlike any others that I've done. I am going to re-energize the compulsive centers of your Lobotomized mind. Don't worry, My lab rat, you will be in the best of hands. I will take very good care of you. The outcome will simply be amazing. This sensual Experiment is something that will permanently strengthen O/our Dom-slave bond.
I don't want to go into too many details of how I will infiltrate your brain for the required changes I will make. Just trust Me. you will enjoy every minute of My reprogramming, refocusing all your attention into a Domina obsession and addiction. you need Me as the source of all your pleasure. you trust Me, My little guinea pig. I only want what is best for you, setting your focus to submit, serve and obey your Domina and Owner. So, just follow My listening instructions to reach the promised land. ~smile~
ASSIGNMENT
I am updating some parts of My website, like My bio. I want you to think about when W/we first met. What was it that drew you to Me? Was it just fate the night that I slipped into your mind and took you because I wanted you? Do you even remember? What's changed since then?...Where do you want My roller coaster ride take you next?
What would you say about your Domina if I allowed you to write a paragraph in My bio? Yes, I want to know and am giving you this ASSIGNMENT:
After listening to this week's blockbuster, in an Email with "Assignment" in the heading, you may share with Me your thoughts in a brief paragraph. Ohhh this will be fun.
VALENTINE'S DAY
How cute is it that I have you so brainwashed that you are sending Me money to buy a super sonic computer so that I can fuck your minds up even faster and brainwash you even more? So, I decided to give you one more Challenge To PLEASE. Let's see who knows how to please Me. Giggles
The one true happiness is to love and be loved. Valentine's Day is O/our opportunity to share and show O/our love for each other. you may show your LOVE for Valentine's Day with a Gift of Love. And next week, I will have some Love gifts for you, My love slave.
UPDATES
Here is Month 11 Wellness CHALLENGE with a special meditation recording. I want you to listen every day to help you relax and stay safe during these still dangerous pandemic times.
Contracted, get yourself ready for the sexy PLAYGROUND Trigger PM as a Valentine's Day gift coming soon.
For My contracted, there is a new SFS slave story posted for your reading pleasure about dreams coming true.
NEXT WEEK I will have amazing surprises. Get your heart ready!
Check My special deals:
Panty Addiction --
Very erotic...brainwashed...Panty addiction.
Sweet Deception --
My enchanting sweet and innocent voice will catch you a little off guard...