NOT just for STUDENTS!  Every sub must listen.
you may think My panties will be a HARD act to follow because that session was a Masterpiece of Erotic Seduction.  But I expect you in the front row, easy access for some HARD class experimentations.  This week's Re-Form School-Class #4 has your Professor Shelle laser focused on the submissive male as slave.  you know I have exceptional experience and expertise with this, My student.  I am teaching you the TRUTH ...This session is also PERFECT for any one.
I will be discussing the primary ways slaves can be described or "classified" and help you identify yourself, your inclinations, needs and desires.  you are a submissive needing Domination and Control from a powerful Domina.  you will understand how this ignites your desires to obey, to serve, to worship and please Me.
There will be class lessons on several topics to help determine your primary inclinations and preferences, whether in Hypnotic trancing, in Chastity, with Fetish experiences, for sissy transformation, for stroking and c*ck control and My expectations for each slave.
you love being My guinea pig.  I must warn you there might be too much excitement as you find yourself on the very EDGE........ of your seat for each class study.  As part of your CLASS assignment, you will re-listen to the session.  This will be your orgasm release file for Halloween instead of the usual 1st of the month.  Follow your assignment instructions and take note at which point in the class you achieve climax.  I'll have prizes for My favorite assignments.  This is the best class, yet.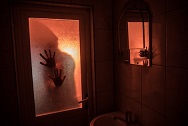 Halloween Princess--A spooky session now available for Halloween.
Can you tell I grew up with Halloween being a very special time of year?  My older sisters and my brother loved to tease and frighten Me with scary Halloween stories.  I still get scared, hold ME!
BUT, Now I tell the stories.  Listen to HALLOWEEN PRINCESS.  I won't give too much away.  "Trick or treat" is what little boys and girls say when they go looking for treats on Halloween.  I am also in charge of Trick or Treats.  I'll let you decide what TREAT you will give ME for My Princess story.
UPDATES
The NEW WEBSITE is getting closer...OMG, beautiful!!!!!
Next week I'll bring you more up to date with some of the new features.
One feature is a direct link to your MANTRA you can find ~giggles~ I've decided to have a more relevant Mantra for you to recite at least twice daily. I prefer you do it early In the morning and once in Bed at night, so that I am your first and last thought of each day. Unless I've given you a personal Mantra, this is the one to start using now. With the NEW website, you'll have a direct link to it.
Here is your Mantra link... https://www.shellerivershypnotica.com/shelle/mantra.html.
For contracted, I have posted a new slave story on SFS… AHMED'S FOOT SLAVE STORY.  Look for his exciting story.  I want this week's School lesson to inspire more slave stories.  your story is in the works.
NEXT WEEK will be some relaxing, deep Erotic Hypnosis by your Princess.  HYPNOTIZED, just another way to get your c*ck throbbing.
My special deals….Happy Halloween....
Twisted Cinderella --
The TWISTED Cinderella will give you nightmares of pure pleasure...
Princess Vampire --
A seductive spooky erotic fantasy...
Phantom Seduction --
Feel real LUST and allow Me to UNVEIL your naughty DESIRES.