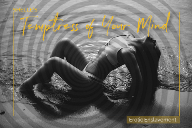 This week, My pet, I will take you back, TWIST you in.... There can be so many places that your Hypno Temptress will TEMPT you into.  NO DETAILS!  JUST FOLLOW!!!  I am a WICKED TEMPTRESS...does it really matter where I am taking you.
In past years, your Domina was sometimes a lil too sweet and soft.  Admit it.  you really like My more manipulative, sneaky, controlling, demanding, wicked side when I use your weakness to get what I want from you.  With your growing obsession over Me, you have been CONDITIONED in the pleasures of obedience and submission.  I know your weakness and manipulate it with My mesmerizing ways.  you are already feeling IT right now in anticipation of listening to this session.  you love the danger of not knowing what I can do to you.  This is why you will listen...I should have charged $100 for this amount of Manipulation and BRAINWASHING.  GIGGLES!
" your subconscious mind is MINE.  SO FUCKING EROTIC to lose all control. "
*HYPNOSIS AMPED UP!!!!!
*COVERT TEASE
*POWERFUL MIND MANIPULATION & BRAINWASHING
*EROTIC ENSLAVEMENT
Although not instructed or expected this time, Stroke Tribute is always appreciated as a sign of your gratitude.
UPDATES
I really find this a perfect arrangement with My Volunteer Assignment contributors.  In these interactions with your Domina you are living your life as My TRUE slave in ways that show you are putting Me, first.  I appreciate it and thank you. Here is My commitment to you.  "slave will benefit from the pleasure of serving, sacrificing and pleasing Mistress.  She will reward Her slave with daily pleasures and arousal, with expressions of approval."  Like I said, the perfect arrangement. ~giggles~
Plans for MANAGEMENT SERVICES are moving along.  After reviewing your School responses I am coming to some conclusions about the best way to bring you deeper into MY world with more active and direct control.  I am putting the program in place.  I am so looking forward to bringing ALL of you under My Absolute Authority.......those "two" lives into one.  SissyGASM OFFERINGS coming too…
NEXT WEEK
you will find yourself in the middle of...well, WAIT and see.  Take a deep breath, My victim, there is the scent of arousal in the air.
The work on the house is supposed to be done....so watch OUT...NO holes bared CUMMING SOON!
Check My SPECIALS ...
Sexual Transference --
Erotic attraction...extreme dependence.  Trapped in My will.
The Unethical Therapist - Wicked Therapist --
your Therapist has returned...even more DEVIOUS and MANIPULATIVE...
Reality --
Dazed and CONFUSED...like you have never EXPERIENCED before.
Tricked Into Trance --
"Tricked Into Trance"