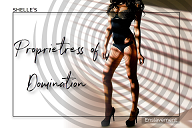 W/we have come to the last week of The Experiment (unless you began at a later date, MANY did, and this is fine...just stay on track and be sure to complete all 6 weeks and follow all instructions.  If you have NOT begun yet PLEASE do so, it's never too late to be My LAB RAT).  It has been intense and not an exaggeration to say life changing.  From your communications with Me, I know how it has brought you closer to your Domina.  And it brings Me closer to you.  I am very confident about the stability and continued intensity of O/our Dom-slave relationship, which is pretty AMAZING when you think about it.  As one Lab rat participant said: "i am getting self motivated to the things that please You.  It feels that i want to please you because it's also good for me." Giggles!
Just trusting Me is arousing.  you want more of My control and more opportunities to please Me.  It feels so good to be submissive and mindlessly letting go of everything for your Domina, which reinforces your submission.  This positively adds to your sense of ownership.  you belong to Me and I will give you more opportunities to serve.  And your reward: "Obeying Your voice and instructions always fills me with the most arousal and pleasure!"  I couldn't be happier.  Be sure to listen to each day of the Experiment for this last week.  I can't wait to see what My EXPERIMENT has done to your brain.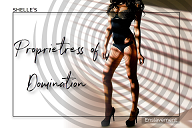 My sweet, your subservience to Me extends far beyond the realm of fantasy, it is very much a part of your everyday reality now.
A couple of weeks ago I told you to be ready to put on your headphones, fasten your seat belt for a hypnotic wild ride down My slippy HYPNOTIC slide...sounds DELICIOUS.  Getting the SPECIAL EFFECTS just perfect took a bit longer.  They are perfect now, so I will introduce you to the Proprietress Of Domination.  It's time for Me to dismiss your conscious mind.  It isn't needed anymore, so just leave it behind.  In this session I will help you harness and nurture this erotic energy to teach your inner slave the pleasure of submitting and obeying Me, Domina Shelle, the Proprietress of your subconscious mind.  NOTE:  you will find some of My sexy words familiar as they penetrate your mind deeper than anytime before.
Subconsciously you already accept one key concept about O/our special relationship, the important notion of ownership and governance.  I am the GOVERNESS of your MIND and body.  you MUST listen now!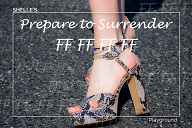 Then let's go to My PLAYGROUND and Surrender FF.  So many ways to drive you crazy.....with pleasure. ~giggles~  you will follow My instructions completely.
Challenge to PLEASE---SPOIL your Domina
I've fallen in LOVE with this ORIGINAL PAINTING.  I will use your Challenge contributions to own it.  My deepest desire right now is to see this painting hanging in My bedroom.  I can't wait.  I have to make it MINE.  It's only $1890 after I did some bargaining.  I know how much you LOVE to see Me happy...so any amount of a challenge offering is a step closer.  you're so lucky that I am allowing you to make Me happy.  I can feel it, I just know that Xmas is coming early for Me this year.  I'm so excited, I might just have to pass out some REWARDS.
UPDATES
Don't miss out...be sure to listen to Web of Sleep...Look at the feedback.  In this session, I reach into the darkest depths of your subconscious mind which is oblivious to the control I have when you are sound asleep, creating your dream world from your deepest desires.
CONTRACTED
Contracted, your monthly training session is next in your email box.
Lab rat, it's important to listen INTENTLY to these final days of the Experiment.
Contracted, look for a New SFS slave story from a long time devoted and loyal slave who likes My control HARD and Testing his limits.
NEXT WEEK
Back to ReForm School Class #13.  My lesson is on 3 very important S's.  Can you guess what they are?
PLUS:  My sissy gurl, follow Me into The PINK Sleeping Forest.
This week's special deals:
Tranceformation - Sissy Puppy --
Horny puppies love to hump!
Mind Trap --
Get Lost in My DISTRACTION, then caught in a wicked little mind trap.
Deja vu--The Indoctrination --
I am going to adjust your thought process, yes totally f*ck it up...