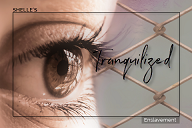 My sweet, I told you that this Summer was going to be a roller coaster ride. Well, I think I have you at the top of the ride and ready to drop. It's so perfect. And this week the fall is going to leave you Tranquilized...
Looking back at the past few weeks, I have beckoned you and led you deeper into the abyss of your mind. I have overloaded you, DRAINED you, DENIED you and Devoured your thoughts as I ENTANGLED you and wrapped you up in My wicked web of manipulation and Mind control even more. I have brainwashed you and altered your thoughts...you have lost yourself in Me. you are already addicted and OBSESSED and your DESIRES are what I want them to be.
So sexy, isn't it? My Panties are wet from all the control. This week, I continue to manipulate and condition your mind as a part of My MASTER plan. Yes, you will see things from a different perspective, My perspective. I don't think that you even realize how much control I have taken over you. It has been easy, you opened up and allowed Me to slip so deeply inside you that I am not sure that you know the difference between My thoughts and your thoughts. you are helpless to My will. Arousal from feelings of your own helplessness... helpless and so far gone. Obedience to Me is such pleasure. you want more, don't you?...you can't stop and do NOT want to stop. It's so cute, you are hard and HORNY as you read My words of your TRUTH. Feel the bliss of falling under My seductive spell once again and OVER and OVER. you can taste it. It's so easy.
you already feel so much gratitude towards Me. you want to please Me, baby. It's only natural. I am your ABSOLUTE power. you LOVE, HONOR and OBEY Me and ONLY ME. What I will do to you in this week's Tranquilized session will be a total SURPRISE. It does not matter what the contents of the session are, you want it. No matter what it is, you must have it.
My puppy, this is all I will say about what will happen to you this week as you fall under My spell once again...but this time...No, that's all I am going to say. All you will do now is DOWNLOAD and LISTEN to TRANQUILIZED in complete OBEDIENCE to your Domina.
Listen NAKED and Vulnerable to Me. Let your MIND open up and feel the BLISS.
Note: your confusion will be used against you. Giggles!!!
UPDATE
After having to spend much of Her time on some personal matters, Lady Helena is back in full force. Stay tuned for some exciting announcements.
WELCOME MESSAGE STATUS is NOT as PERFECT as I want it...so there is still a wait. This TRAP must be PERFECT.
BIRTHDAY PLANNING
Thanks for asking about My Birthday next month. you wanted ideas...Yes, I have big plans for a beach house in October in Sanibel, Florida. And I will let you Fund My Trip, soon. Yippee! Oh, and you can buy a massage for Me online, too. I'll have pictures and all the details next week.
NEXT WEEK I have a new lesson for you, My pet, on one of My very favorite subjects, Hypnosis. The writing will be on the wall...I will tell you the TRUTH about HYPNOSIS. Giggles!
And I just Love My Teacher's Pet, especially on Wednesdays. I'll look for you then in My Assignment.
Check My special deals:
Nothing More Nothing Less --
So sexy when you allow Me inside your mind, even when I tell you NOTHING at all.
Wicked Acceptance --
I will sneak in and ABUSE My CONTROL over your life.