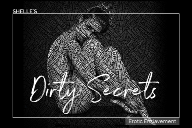 Hummm.  I know when it cums from your Domina, there is never Too Much of a Good Thing.  Subliminized-Mistress of your Mind, was very popular and well received... something you just had to have.  That shows just how much you love ME fu*king around inside your mind.  But this week with Dirty Secrets I'll allow you a sweet break.  Because, all I want to do is place a secret trigger inside your brain.  I just bet that you are going straight to My website right now, you can't download the implant fast enough, can you...~~~Giggles~~~  Soon, My deeply implanted trigger will be sitting there deep in your mind and then all of a sudden you find yourself compelled to obey the trigger I have implanted and there you are, mindlessly doing what I've told you to do.  This IMPLANTED TRIGGER is NOT like on the playground, because it does not need Me to cause the reaction.  It could be a tv commercial, or a friend or a book...Giggles~~~  Don't worry, I won't have you clucking like a chicken.
Ooooh, so much fun.  I'm so swicked.  Just the way you love Me, taking over your mind, making you feel so submissive and obedient.  I have so many wicked plans for you, My pet.  I'm so excited and feeling like the Queen of Domination.  Lucky you.  Am I being too good to you? ~giggles~  See, there is NO Too Much of a Good Thing when Domina is so swicked with you.
CHALLENGE TO PLEASE
This weekend is your last chance to make a small contribution to Challenge To PLEASE.  Monday is Tax Day when I make My final retirement payment for this year.  you have been so wonderful showing your love for Me.  I appreciate any sacrifice you may have made for Me.  I will be in touch with My special "sugar babies" ~giggles~ who went far above My expectations.  Any additional funds will be used to build up savings for those unexpected expenses.  I plan to send My personal thanks to all contributors.  Thank you again, My devoted sweethearts.
SHELLE'S VOLUNTEER
I also want to give special thanks to My army of Volunteers who "protect" and take good care of their Princess.  Look for My email/Tweets giving you some sexy instructions for the 15th.  I am recruiting new Volunteers to enlist into My Royal Guard of VOLUNTEERS.  you may stand at attention. ~giggles~
NEXT WEEK
I think you need a little visit to My dungeon next week.  I'll be having more fun with you, My slave.
Check My special deals ...