Brain Chip - Activation
Brain Chip - Activation gives Me full access to activate, program and manipulate your brain chip any time I choose...
Description
Length: 33 minutes
My pet, I am sooo excited to have My very own Human Android who may be completed sooner than I thought ***GIGGLES***  After completing the control chip Implanting process and allowing it to be absorbed DEEP inside your slave mind, the next step is to activate your chip, My HORNY toy.  The ACTIVATION is ESSENTIAL and absolutely necessary for your training...without ACTIVATION, your chip cannot be properly programmed.
What makes Me wet is knowing that at this point your IMPLANTED chip can never be removed.  With Activation, your Domina will have full access, including be able to activate the chip any time I choose.  At My choosing I will place programs into your little android enslaved mind whenever I want.  Oh My poor helpless enslaved toy, this is going to be so hot and sexy.
You know ACTIVATION is ESSENTIAL and you crave to act, listen and obey.  So buy Brain Chip - ACTIVATION now My HORNY enslaved pet.
NOTE:  This file/training is the second of three sessions included in in this series.  It is critical that you DO NOT listen to part 2 without first listening to Part 1 - IMPLANT.
Product Download
Brain-Chip-Activation-(c)ShelleRivers.mp3
Brain-Chip-Activation-(c)ShelleRivers.mp3
Reviews
Wednesday, 23 August 2017
First of all I must say, after listening to all 3 files in this series, I am so glad I went down this path. The concept and the effects are exciting to say the least. So much so that I continue to come back and listen over and over again. And although the details of this file have escaped me, I can say that the desire to fully absorb it and make it part of me has not. It's a wonderful feeling that doesn't seem to want to let go of me...capturing me in the most pleasant of ways imaginable. Domina Shelle has a talent for inducing pleasure into every one of her files, and this one is no exception. I feel extremely luck to have found her.
Saturday, 27 May 2017
Domina told me to forget about this one. That seems to work quite effectively these days...
Monday, 08 May 2017
5 listens later, still no clue what exactly happened >.<

It doesn´t happens often that i don´t remember a Session and as far as i know this is the first time i actually don´t remember anything at all, except for that i listened to this File many times and that after the first listening i for some Reason couldn´t go to the next one, there was something that i can´t describe that forced me to listen to this File over and over for a while, by now i am finally able to go to the next File and i still have no clue why i got stuck on this one...

i can´t describe the File itself at all since i don´t remember, but maybe the reaction i had to it shows how powerful Princess Shelle truly is ^-^
More reviews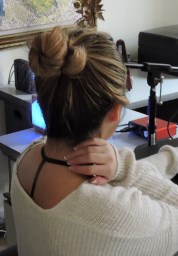 Get Updated