Brain Chip Upgrade-Guinea Pig 2
Implant Upgrade to your Brain Chip - Guinea Pig Experiment 2.
Description
Everything about you is operating on a system, free from the subtle shifts of personality and desire, free from thinking about how to respond or why, you are responding to your programming and it's time for a new upgrade.
Prepare for Installation:  Power Down subject- Activate control chip –Guinea Pig - ready for installation.
NO DETAILS on this implant except that you will find yourself with a new KINKY fetish, a desire that is UNLIKE any other desire you may have experienced in the past.  This is an EXPERIMENT to see just how deeply this INSTALLATION will affect you.
you allowed Me to IMPLANT Guinea Pig-1....Now you are addicted to My evil ways....Listen without thought!
(Session is to be listened to by all subjects with My Brain Chip INSTALLED)
Be sure to have your Brain Chip Implanted for this UPGRADE application to be effective.
Product Download
BrainChip-Upgrade-Guinea-Pig-2-(c)ShelleRivers.mp3
BrainChip-Upgrade-Guinea-Pig-2-(c)ShelleRivers.mp3
Reviews
Friday, 26 January 2018
I am addicted to Domina's evil ways, and I love it. I never know when something may happen that makes me long even more for Her control.
Wednesday, 27 December 2017
i liked this much better that the first one. Much more enjoyable. Altought i think i already had this fetish. But it's much more stronger now.
Wednesday, 27 December 2017
Not that any of us need extra help to keep Domina on our minds, but this additional fetish on top? i'm starting to get Aroused again just typing about it. This is ecstacy.
More reviews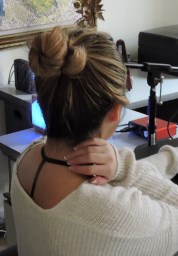 Get Updated