Brainwashed III--Program 4
Program 4 of My Phase III Brainwashing...
Description
Length: 31 minutes
Brainwashed Phase III...Program 4
Welcome, My love slave.  It is time for some routine maintenance of that highly suggestible mind that has been so expertly conditioned by Your adorable Domina.  As My undercover 'sleeper' agent you are perfectly submissive and obedient to Me, conditioned and programmed to desire Me above all others.  But to keep your serving My needs flawlessly and to ensure you are devoted to My happiness, I will put you through another intense session of brainwashing to test your emotional and physical responses to My vibrant and vivacious voice. (giggles)
Yes, My baby, that means you need to prepare yourself to endure the PLEASURE of surrendering to Me again, so HARD to resist and so easy to OBEY, lost in your overwhelming desire for Me, AROUSED and HORNY as your free will melts away.  That is the unmistakable power I have over you, dominating you so completely that I become your everything, an irrepressible reminder that deep down inside you are ALWAYS and forever Mine!
So allow Me to hypnotically brainwash you again, reinforcing that unmistakable belief that you are not simply a person but are My sleeper agent.  This is what you are and who you are destined to be, My obedient slave, conditioned and owned to serve only Me, with an insatiable craving for more.  I'm so good to you and you also know you can TRUST Me...
If you have not trained with Programs 1-2-3, you will find in My Brainwash category - page 3.
Product Download
Brainwashed-III-Program-4-(c)ShelleRivers.mp3
Reviews
Wednesday, 18 July 2018
This is a culmination of everything Domina has been training me with all of her Brainwashing Phase sessions leading up to this point. It is perfection, it is intense and so enjoyable, you owe it to yourself to listen. And with it's low cost, you really have no excuses whatsoever.
Wednesday, 11 July 2018
i'm not sure if it's Dominas overwhelming sexual and seductive voice our the fact that I am so aroused by my enslavement to Domina Shelle. But this file has me on the edge from start to finish. So hot
Sunday, 08 July 2018
I don't know if i'm thinking the thoughts that Domina wants me to think. Or if Domina is thinking my thoughts for me. I guess it doesn't matter. All that matters is pleasing Domina. I live for her praise.
More reviews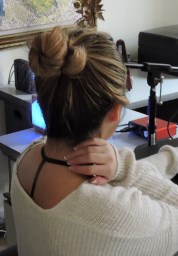 Get Updated