Brainwashed - Program 2
"To PLEASE"
Description
Level: Progressive-Strong
Length: 18+ minutes
Category: Brainwash
Program 2 - To PLEASE
Come to ME....and enjoy brainwashing in the most amazingly SEXY way.
Feel the sweetest caress of My sweet southern voice as it wraps around your mind and body.  Brainwashing like you have never experienced before.  Submit to your own desires and listen NOW.
That's right, a continuing series of short bursts, concentrated doses of My sweet brainwashing... My Brainwashing is irreversible and irresistible.  The effects are LONG lasting and most AROUSING.  This simple process is a natural and most EROTIC path to enhance your desires to PLEASE ME!
Nothing for you to do except relax and let it happen... Feel Me take more and more hold of your brain with each HYPNOTIC session.
This program is NOT for beginners!
Product Download
Brainwashed-Program-2-To-PLEASE-7smrn0gk.mp3
Brainwashed-Program-2-To-PLEASE-7smrn0gk.mp3
Reviews
Tuesday, 06 June 2017
I am trapped in a cycle of bliss. During my free time I must work hard to please my Domina (and all women). While this pleases me and brings me true bliss, sometimes I need to relax afterwards. When I want to relax I just lie back and listen to my Domina's brainwashing, it calms me down and rejuvenates all of my energy, all the while enforcing my programming to spend my free time working hard to please my Domina (and all Women). Everyone should have the chance to feel this bliss.
Wednesday, 22 March 2017
Yes Princess Shelle. I want to please my Domina. Those words feel sooooooo good. And it's sooooo easy it give into her voice...you won't be able to get enough of her...as you draw sooooo much closer to your Domina.
Monday, 22 August 2016
If you don´t already want to please her, then you surely will want to after listening to this Part of the Series, how just how could anyone resist such a sweet voice? There just isn´t the possibilty to say No, No isn´t even a word that cames to your mind, all you will know is to simply give in and say Yes to pleasing her, because you know only if you please her you will get to hear the word you need so much, this word...that i surely will not tell you, find it out on your own
More reviews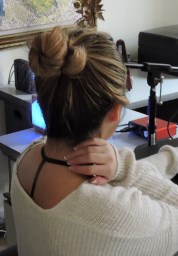 Get Updated