Brainwashed - Program 5
"CHASTITY"
Description
Level: Progressive-Strong
Length: 15 minutes
Category: Brainwash-Chastity
Program 5 - Chastity
EXTREME BRAINWASHING---Mindlessly Brainwashed and AROUSED---you are brainwashed....I am brainwashing you.....you need to be brainwashed by me more and more now.  Your body will ache for my control.  I will brainwash you to be helplessly and hopelessly AROUSED all the time, imagine that.  Me in control, you in submission.
This program is NOT for beginners!  For the most POWERFUL effects listen to Program-1 before any of the additional sessions.  Be warned the sessions become progressively stronger with each program.
Best when listened to after you listen to your favorite induction of Mine.
***Free hypnotic Visual Included***
Product Download
lightbrainwash.zip
lightbrainwash.zip
Brainwashed-Program-5-CHASTITY-0ymw2oca.mp3
Brainwashed-Program-5-CHASTITY-0ymw2oca.mp3
Reviews
Thursday, 08 November 2018
This is a very deep and powerful recording. You may think that craving to be horny and in chastity may not sound like something you will enjoy, but Princess Shelle's powerful brainwashing will make this your greatest pleasure as you learn that all of your pleasure is completely dependent and focused on Her. The pleasure of sexual release is nothing compared to the pleasure of Her control and your addiction. You will love every minute of unending and unrelieved arousal and and chastity.
Sunday, 02 July 2017
this is a deep one, very penetrating and powerful. Mistress Shelle will take away your mind
Tuesday, 28 March 2017
This file has become a favorite of mine, even though I didn't think I would enjoy the idea of chastity. She has a way of making it all so enjoyable...so arousing...times 10. You'll love every minute of it.
More reviews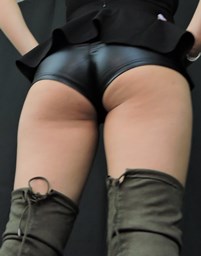 Get Updated