Brainwashed--Program 7 - Sissy
"My SISSY pet"
Description
Level: Progressive-Strong
Length: 13+ minutes
Category: Sissy-Brainwash
Program 7 - My sissy pet
Brainwashed to be a sissy for Me.  My BRAINWASHED sissy pet.  Feel the progression of My EXTREME BRAINWASHING---Mindlessly Brainwashed and HORNY---you are brainwashed....I am brainwashing you.....you need to be brainwashed by Me more and more now.
This program is NOT for beginners!  For the most POWERFUL effects listen to Program-1 before any of the additional sessions.  Be warned the sessions become progressively stronger with each program.
Slip into those sexy pink panties, play and be wet.  Be My sissy pet.
Product Download
Brainwashed-Program-7-SISSY-klg9jt0u.mp3
Brainwashed-Program-7-SISSY-klg9jt0u.mp3
Reviews
Thursday, 10 December 2015
I've been listening to this along with brainwashing file 1 most mornings and nights. I'm really happy and thankful for these brainwashing sessions, I've been much much happier exploring my feminine side, and am looking forward to some other files to help me take my feminization further.
Wednesday, 10 June 2015
Every file from my Domina is a gift from my Domina. The fee is rather small, but the impact is massive. My Domina has allowed me to get just a little bit closer to my feminine side. Be a sissy for my Domina, at least once. I urge you to try it. You might like it! My Domina is still just as sweet as ever in this file. Yes, allowing Her to coax my feminine side out was such a wonderful choice.
Monday, 30 March 2015
i do not see myself as a sissy pet, but after listening to this file i might reconsider - just feels so great to have those 'feminine' feelings. Perhaps it's a start for something new and unexpected. As always, Mistress knows what's best for me.
More reviews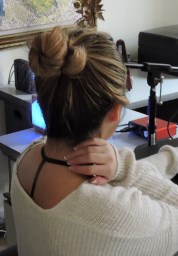 Get Updated