Chastity Penalty
Pay your Chastity penalty...
Description
If you fail when in chastity for your Domina, you pay your penalty here for redemption and forgiveness.
Product Download
Chastity-CUM-TAX-k5bxes2o.mp3
Chastity-CUM-TAX-k5bxes2o.mp3
Reviews
Thursday, 23 February 2017
I failed. I had tried so hard to stay chaste for my Domina but a live session with Lady Helena pushed and pushed and took me over the edge. I pay this penalty as a sign of my devotion and remorse for my weakness. I will be stronger for Domina next time
Tuesday, 27 December 2016
I started to mantra for Domina on a regular basis and whilst kneeling, watching a slideshow of her pictures and listening to another mantra session on the headphones. The combination overwhelmed me and I was unable to remain chaste for the week. I pay this Chastity Penalty for my weakness and I will endeavor to maintain better self control for my Domina in future!
Thursday, 31 March 2016
i obeyed the "C" command as ordered and now am paying the price, gladly. HER control over me is deeper than i know.
More reviews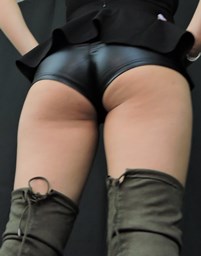 Get Updated