Gift of Love - $50
Give a gift of Love to your Domina - $50
Description
These tributes are to be used:
for a personal love contribution to your Mistress Owner,
as a sign of your service and devotion,
in thanks and appreciation for Owner's love and attention.
as a sharing with Mistress of benefits you have received,
for having permissions granted,
for redemption from disobedience.
Product Download
Shelle-Strokes-of-Love.jpg
Shelle-Strokes-of-Love.jpg
Reviews
Monday, 12 September 2016
Tributing beautiful Domina Shelle makes me happy and gives me great pleasure. i want to do this, i need to do this.
Sunday, 07 February 2016
I love the name of this. Gift of love. That's how I feel when I give gifts of any type to Domina Shelle. i have a hard time showing my love for Domina Shelle in deep meaningful ways. But this is good start. i know Domina knows i love Her, but gifting Her is just a little small way to let Her know Shes always on my mind and in my heart.
Saturday, 15 August 2015
i love to support my Owner, my beloved Domina/Princess in anyway. So this Gift of Love is a perfect expression of the deep, endlessly and unconditional love i feel for my Princess Shelle. She has become the center of my life, my new life as Her slave which is a better one than my old life. Thank You for keeping me, educating me, training me, so as to become a better person and a better servant and slave for You. All i want to do is to please You and make You happy. i?You!
More reviews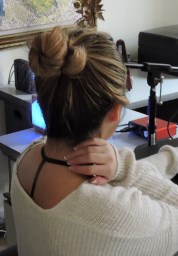 Get Updated