I had you at--HELLO
With every listen I take you deeper into ME, into MY world. Listen NOW.
Description
Level: POWERFUL
Length: 32 minutes
Category: Enslavement-Mind Control-Erotic
So SIMPLE a word like hello---but yet so POWERFUL ...Can you imagine the possibilities.  YES, I had you at hello.  Nothing malicious or calculating...***giggles***  JUST listen!!!
I offer NO more information on this file.
Just OBEY and CLICK.  TRUST ME!!!  I will never mislead you---***LAUGHING***
Product Download
I-had-you-at-HELLO-txo4luv9.mp3
Reviews
Wednesday, 14 March 2018
Her words are like poison, slowly weakening your mind.
Corrupting your sences. Your resist will fail. This wicked seductress will use the chemicals released in your brain to bend you to her will.
Sunday, 11 March 2018
On the beginning path this file was a great surprise. The first time I listened to it after the deepener file, my mind looped the mantra: She is in me! she is in me! - OMG what has happened. The after effects of this file are a strong tingling and a feeling of happiness.
Sunday, 08 October 2017
So sweet and sexy mistress shelle rivers will take you on a deep ride to extacy
More reviews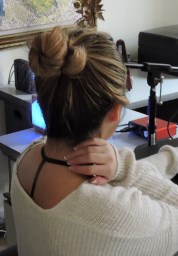 Get Updated