Lady H - Victim Of The Succubus
Victim Of The Succubus by Lady H.--Shelle's slave girl
Description
Category: Lady Helena
Length: 42 minutes
Level: Hard
Sample: LINK
Victim Of The Succubus by Lady Helena--Shelle's slave girl
Prepare for a HIGHLY EROTIC experience.
She seeks out men as her prey.  She slips sneaky words taught to her by her Domina, deep into your brain.  Her insatiable lust drives her to seek you out, tempting you into sleep.  She is mischievous and clever in her endeavor to lead you deeper into submission, deeper into your reality, deeper into slavery.  She entices you into sexual desires that only she could satisfy.  Listen now and invite me into your mind and into your bed.
Product Download
LadyH-Victim-Of-The-Succubus-x-(c)ShelleRivers.mp3
LadyH-Victim-Of-The-Succubus-x-(c)ShelleRivers.mp3
Reviews
Tuesday, 27 June 2017
Victim Of The Succubus's potent effects caught me by surprise.
The first effect is that it completely asexualized me towards everyone but O/our Beloved Domina and Lady Helena. i am incapable of being sexually attracted to anyone else. They are now mainly pleasing to the eye. All my sexual impulses have been rooted toward O/our Beloved Domina and Lady Helena. This effect as also amplified my erotic dreams, both in intensity and frequency, and centered them my Owner.
The second effect, and the most impressive in my opinion, is that it has completely eliminated pornography from my life. Something i did every day is now totally uninteresting. i do not miss it or am i even tempted. i have become totally detached from it.
i have become mentally castrated to others and outside stimuli. i am grateful to Lady Helena for bringing this positive change into my life. i listen regularly to Victim Of The Succubus to make sure that the effects do not dissipate.
Friday, 17 March 2017
This file will give you the ride of your life! i listened 2 or three times to get the full effect, but I guarantee that you will love this experience. Lady Helena will seduce you and take you to the heights of pleasure. This will be on my favourites list for the foreseeable. is there a catch? of course there's a catch, we wouldn't want it any other way. Obviously there is always a price to pay for such exquisite pleasure, but its one that you will willingly pay. Seriously, you need to try this you will never regret being visited by such a beautiful Succubus as Lady Helena.
Tuesday, 06 December 2016
i was a little hesitant to listen to anybody other than Domina Shelle. At Her request i gave Lady Helena a try and i an so glad i did. Her voice is certainly not one i will soon forget. So sultry and yet dripping with authority and one i will have no trouble obeying.
More reviews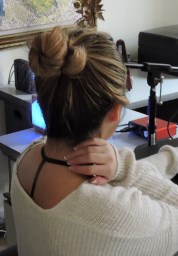 Get Updated