Lady Helena-Text Chat - 30 min
Schedule 30 min private TEXT Chat with Lady H.
Description
Private Text Chat with Lady Helena - 30 minutes
Domina Shelle now allowing TEXT CHAT with Lady H.  She works for ME.  She is STRICT, she is dominant, she is what I have made her.  She will train you, she has My permission to punish when necessary.  Chat with her TODAY!
Product Download
LadyH-Appointment-Instructions.docx
LadyH-Appointment-Instructions.docx
Reviews
Thursday, 12 November 2015
Lady Helena's text chat session is powerful. She easily played with me until I hurt so bad...in that good way! She is learning well from Domina. Yes i would do again. But next time I'd like to hear her voice too. 5 stars easily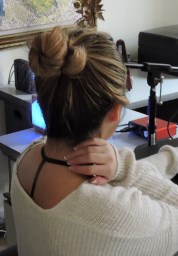 Get Updated