Lady Helena-Text Chat - 60 min
Schedule 60 min private TEXT Chat with Lady H.
Description
Private Text Chat with Lady Helena - 60 minutes
Domina Shelle now allowing TEXT CHAT with Lady H.  She works for ME.  She is STRICT, she is dominant, she is what I have made her.  She will train you, she has My permission to punish when necessary.  Chat with her TODAY!
Product Download
LadyH-Appointment-Instructions.docx
LadyH-Appointment-Instructions.docx
Reviews
Friday, 16 December 2016
After some initial chat, she started hypnotizing me and it didn't take long until I was completely focused on every new word that appeared on the screen. I had a great time obeying her commands!
Tuesday, 08 March 2016
I wasn't sure I would be able to go into trance over text chat, but before long she had me eating out of the palm of her hand.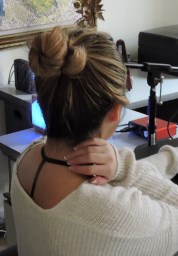 Get Updated