Lunch Money-7
Give Me your lunch money - $7
Description
Did you like My story?  Wasn't I WICKED to do that to those boys?  Do you really want to know how the story ends?
Give Me your lunch money...isn't that sexy.  Just empty your pockets. ~~~giggles~~~  Keep enough for an apple though.
Reviews
Tuesday, 07 June 2016
It's astonishing how effective a skipped meal is at reminding you who owns you.
Wednesday, 27 May 2015
This is my first lunch money i want to give to Princess. Soon i will be out for lunch and it feels so amazing to see if i will find an apple... Maybe i have to stay hungry today... But it feels so good to care for Princess better than food for myself...
Saturday, 04 April 2015
Please Domina, take my lunch money? Is it enough to see your beautiful breasts yet? i've been such a good boy for you. Maybe just a tiny peek? i'll do anything...
More reviews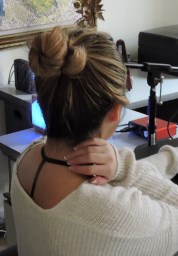 Get Updated