Maid Service
Pay for a MAID to clean for your Domina.
Description
I know that you want to care for Me...Can you imagine cleaning My room, doing all of My chores while I watch. I'll make sure that you do a perfect job....yes I have My ways.
Such a sexy thought, isn't it.
Well don't be sad, I'll allow you to do the NEXT BEST thing. Yes, pay for a MAID to clean for Me.
I am NOT Cinderella you know.  Help give ME a little time off.
This is the PERFECT way to PLEASE your PRINCESS/Domina.
Your purchase includes a recorded MP3 download from your Domina.
Product Download
A-Day-Off.mp3
A-Day-Off.mp3
Reviews
Friday, 01 January 2016
Thank You Domina for providing this opportunity to please You. i'm so lucky to be able to enjoy the fruits of Your labor. i hope this helps you to relax and dream up more ways for me to serve you.
Thursday, 18 June 2015
Domina works so hard to take care of Her slaves so hopefully this allows Her to take some time off. And it makes me so happy to spoil Her.
Thursday, 02 April 2015
Never d
More reviews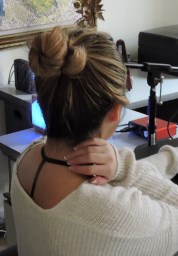 Get Updated