Master Triggers
Triggers DEEPLY IMPLANTED. I will train you, this will become a REGULAR part of your training course...
Description
Level: POWERFUL (and VERY important---must listen)
Length: 58 minutes
Category: Brainwashing-Inductions-Triggers--Erotic Hypnosis
Sample: LINK
Triggers DEEPLY IMPLANTED
This mp3 is for EVERYONE---Very effective ESPECIALLY for those who have listened to My mp3's in the past.  Bound to Me FOREVER and ALWAYS!  Bound in SUBMISSION and OBEDIENCE.
Obedience is PLEASURE!  In COMPLETE submission and obedience....I will train you, this will become a REGULAR part of your training course....I can't make you buy this mp3, ALTHOUGH you know that I know what's best for you.  Get the mp3 NOW!  Be perfected!!!!  Allow MY voice to be permanent and COMPLETE in your mind.
This is part of your training schedule...you MUST listen 3 times the first week....then at LEAST 1 time a month EVERY month.
Product Download
Master-Triggers-hfe0n5sm.mp3
Master-Triggers-hfe0n5sm.mp3
Reviews
Tuesday, 15 August 2017
This is an important training to reinforce all the triggers that Domina Shelle has implanted inside my brain, whether i remember them or not...
There's no need to write much more, it's a perfect training tool with a high repetition-value and will increase the effectiveness of all the other files, too.
Saturday, 12 August 2017
Euphoric! Blissful! Those are the words that come to mind after listening to this session. Yes, my Domina has planted some wonderful triggers inside my mind, and it doesn't matter what they are, because if they feel this good, She can plant as many as She likes. I love this woman! She knows what we need.
Monday, 22 August 2016
This Training File, whenever i listen to it, i don´t really know what exactly is happening, all i know is that i listen, obey and make sure that her commands always stay deep and well i guess that´s also all i need to know lol
More reviews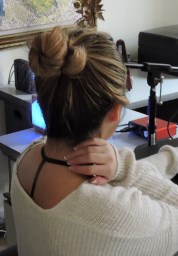 Get Updated