Monthly Obligation - $75
Show your obligation to your Domina whom you LOVE. $75 monthly.
Description
I am PLEASED that you have commited yourself to Me.  Sacrificing for your Domina makes you happy.  Such a beautiful way to show your Mistress just how much you LOVE Her.  Proving your DEVOTION and LOYALTY is your ONLY desire now.
Product Download
Monthly-Obligation-yzn9ew2b.mp3
Monthly-Obligation-yzn9ew2b.mp3
Reviews
Friday, 17 April 2015
It is an honor to be able to help out the Woman who has done so much to help me become a better slave/person. Domina Shelle deserves this small token of my appreciation. i love you Domina!
Wednesday, 01 April 2015
Princess Shelle is my Mistress that I owe so much too. This token is show the Loyalty and Devotion I have for Princess Shelle...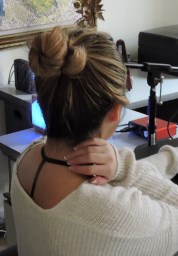 Get Updated