Paralysis-Carnal Desires
Listen and allow yourself to open up to your own CARNAL DESIRES.
Description
Length: 31 minutes
Category: Enslavement-Mind Control--Erotic Hypnosis
Locked deeply in Hypnotic SLEEP Paralysis, too deep to move.  you are VICTIM of your own pent-up wants and longings.  Feel your own desires open you up more, and allow you to be taken.
Taken, captured by lust and need...those CARNAL DESIRES that are stronger than you, stronger than your resistance.
Listen NOW and experience COMPLETE loss of control of both MIND and BODY.  your HOTTEST, wildest desires come to surface.
My silky soft voice sounds as if I'm laying by your side, whispering into your ear...your mind all MINE....your resistance POOFFFFF.
This is what EROTIC HYPNOSIS is all about.  Listen NOW, you always do what I want.
Product Download
Paraylsis-Carnal-Desires-(c)ShelleRivers.mp3
Paraylsis-Carnal-Desires-(c)ShelleRivers.mp3
Reviews
Thursday, 03 May 2018
This was interesting to say the least, i actually don´t really know how to describe this, i am not even sure if i understood it, if She wasn´t her, who was She? It could , but this will just be a Question of time, it´s nothing you except to work on the first listen anyway, althought for some it surely will, but even with it not working right away it still ended sweet, even if it was sweet frustration for now xD
Friday, 26 January 2018
This one would be an instant favorite, if only I had permission to listen to it more. Domina's suggestions really work!
Friday, 19 January 2018
Oh, how i love to be paralyzed and teased, feeling the total control of Domina Shelle over my mind and body! And it's not limited to the session. The more i listen, the more She invades my dreams. The last nights i had more sexy dreams than ever before, making me to want to listen again...
More reviews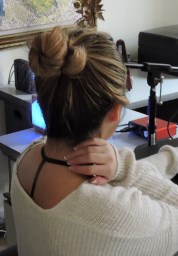 Get Updated