Lady H - Paranoia
Lady Helena's "Paranoia" ...
Description
Paranoia by Lady Helena--Shelle's slave girl
Description (40 minutes):
Have you ever felt DELUSIONAL or Paranoid, maybe feeling as though all eyes are on you? They are watching every move you make. Are they out to get you? Is this a conspiracy or just your imagination?
It seems irrational, but your thoughts run wild. You begin to imagine, a world filled with Dominant women, all connected to one superior authority. Everywhere you go, they watch you. They know your every move. Maybe you see her in every woman, perhaps the woman at the store, someone you work with, the girl next door. Could it be true, was she following you?
Why does she make you feel this way, could it be Paranoia? You try to fight it, you try to forget, but somehow she knows your every move, your every failure, your every f*ck up. She sees it all. I see it All… hehehehe
My DARLING subject, come and bow before your Dominatrix, Accept your place here, NAKED, HORNY, HELPLESS and COMPLETLY TRANSPARENT to your Lady. Piece by Piece, I take you and transform you, using any tool it takes to teach you the true meaning of SUBMITTING. A little paranoid and a little Afraid of where I will take you, Just Stop it My subject, you're being DELUSIONAL. Just listen, because I want to watch you.
~~~WICKED LAUGHS~~~
A most erotic EXPERIENCE, a world ruled by Women with, One SUPERIOR Lady. With a twist just For you…
Product Download
Paranoia-(c)LadyHelena.mp3
Paranoia-(c)LadyHelena.mp3
Reviews
Tuesday, 26 June 2018
Great file makes you properly condition for her look forward to more
Friday, 22 December 2017
This is a must have for fans of Lady Helena. She is amazing!
Thursday, 21 December 2017
i liked how vulnerable and weak this made me. And horny for some reason. Let's not forget that. Lady Helena is very persuasive in this. you will want to obey Her.
More reviews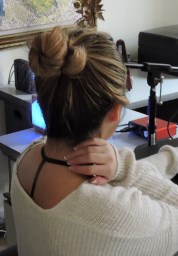 Get Updated