Pleasing Me
With this session you will c*m...Sexual, Sensual, so arousing with PLEASURE...with a trigger IMPLANTED into your subconscious mind.
Description
Length: 30 minutes
you've been such a good boy for Me lately haven't you?  Maybe it is time I could give you a little reward... a very sexy reward.
In this mp3 session I'll allow you to experience the kind of exquisite arousal and pleasure that only I can give you.  Imagine O/our naked bodies pressed together in erotic bliss, as My powerful sensual energy excites your c*ck to whole new levels of sexual euphoria.
My powerful hypnotic techniques gives you so much mind blowing pleasure, all you have to do is surrender, relax and please Me as your NAUGHTY Domina inserts a trigger deep into your subconscious mind. ~~~Giggles~~~
Includes: Mind Control, Pleasure Arousal, Trigger, Orgasm
Product Download
Pleasing-Me-(c)ShelleRivers.mp3
Pleasing-Me-(c)ShelleRivers.mp3
Reviews
Wednesday, 08 February 2017
Another very sexual encounter with Domina! I fully accept the oppertunity costs: A trigger she has implanted in the moment of highest bliss. I am ready to please her on demmand!
Wednesday, 18 January 2017
This is a dangerous file, dangerously good! Surrender to Domina and receive her blessing.
Monday, 16 January 2017
After this file you need to please Domina Shelle and that thought won't leave your head until you have d
More reviews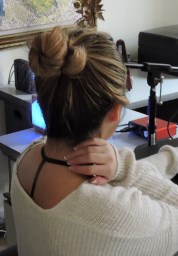 Get Updated