Shelle's School For men 201
Welcome to the 2nd in the series of Shelle's classroom files... Advanced Lesson - OBEY
Description
Lesson: OBEY - Taught By Professor Shelle
Category: Shelle's School For men
Level: Moderate--STRONG
Length: 46+ minutes
Sample: LINK
Welcome to the 2nd in the series of Shelle's classroom files. In this advanced lesson with your hottest teacher ever...I will expand on the lessons learned in 101... You will get a history lesson which is linked to the single most important word in the English language. You want to know the WORD don't you? Don't worry ......the lessons are easy to learn. In fact this class allows you to sleep during the instruction..***GIGGLES***
It feels so good to be taught how to be a good slave, doesn't it!!!
Listen to Class #1 before listening here... My slave needs MY training!!!!!!!!!! Come to class NOW.....ringggggggggggg...come to teacher
Product Download
Sleep_Spiral.zip
Sleep_Spiral.zip
Shelles-Classroom-201-s9me2jp6.mp3
Shelles-Classroom-201-s9me2jp6.mp3
Reviews
Monday, 14 May 2018
i obey domina shelle , and im her mindless slave .... she hypnotized me soo deeply and took me to her class and taught me her lessons that made me obey her without thinking my body was moving automatically as domina was controlled me i was helplessly complying
thank you mistress for the amazing lesson you taught me
Sunday, 24 July 2016
This session is
Friday, 17 April 2015
Domina Shelle took me to Her classroom after She put me into a deep relaxing trance. i just love to learn from Her my hot and sexy Teacher, my beloved Domina. With this class She will teach the meaning of obedience and i will always obey my Princess-Domina Shelle.
More reviews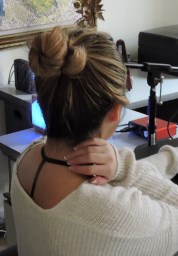 Get Updated