Shelle's Trigger File #4 - Blank
File #4 of Shelle's Trigger Files: Blank. Special EVERYDAY triggers...lol
Description
Level: Mild
Category: Mind Control
File #4 of Shelle's Trigger Files: Blank.  Special EVERYDAY triggers...lol 
In these series of files I will place triggers in your mind that will be regularly activated during your day to remind you of who owns you.
Product Download
Triggers-part-4-Blank-a3hls9pv.mp3
Triggers-part-4-Blank-a3hls9pv.mp3
Reviews
Thursday, 18 August 2016
Sadly this one isn´t working for me, well no that´s not right i just don´t hear what i need to hear often, that´s because english isn´t my first Language, but if i do hear it then it´s just wow, i really wished i would hear this more often xD
Monday, 04 July 2016
Being new her I did not know what to expect from the Trigger files , even without going under they do make an impact . BLANK certainly keeps Princess Shelle firmly on your mind , plus a few surprise additions . To be honest I think these are probably more responsible for Her 24/7 presence , oh wicked little Princess .
Thursday, 10 September 2015
There's something about this fourth trigger file that I have it set off seemingly all the time, I just get it everywhere. Domina definitely picked some very good ways to keep Herself in my mind completely, and I'm more than okay with that.
More reviews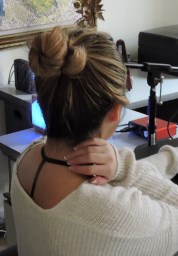 Get Updated