Shelle's Money Management
you'll BEG Me to rape your wallet...
Description
Length: 42 minutes
Category: Financial Domination-Brainwash-Chastity
SEXY HOT PROVOCTIVE and extremely DANGEROUS.  Combining HYPNOSIS and the POWER of My brainwashing you will find NO way out of this money pit.
If you have ever had a desire to give it all to a sexy, wicked, naughty girl...well, your dreams will come true...all the while you are held in chastity.
Be careful, I am NOT kidding or teasing...This session is EXTREME Financial Domination.  So, if you are NOT excited by Manipulation and losing your money...well My advice is...giggles.
Although, you can still just listen and see what it MIGHT feel like...and with the stimulation, it might be a tiny part of your hidden desires...
Product Download
Shelles-Money-Management-(c)ShelleRivers.mp3
Shelles-Money-Management-(c)ShelleRivers.mp3
Reviews
Wednesday, 22 November 2017
Don't worry. Mistress Shelle will not TAKE everything you have, but you will want to give it all to her after this trance. A very nice file!
Saturday, 18 November 2017
When i first saw the description for Shelle's Money Management, i knew i was in trouble. i should believe the warnings. i don't have enough recources to be sugar daddy. But it was combining two fetishes i enjoy. Financial Domination and Chastity. Like it was made specifically to me. After two loong days of trying to hopelessly avoid of thinking about it, i eventually gave in and purchased it. And of cource it was so hot and made me so weak and vulnerable and horny. i begged Domina to rape my wallet and keep me in chastity.
Thursday, 16 November 2017
This file isn't what I expected. i'm not really into financial domination, although I love giving to Domina, to make Her happy. This strengthened my need and understanding of the importance of tributing my Domina. Some of Dominas files seem to strike me in a very deep emotional level and for some reason, this is one of them. This is one of my new favorite files. It's so much more than findom, at least to me
More reviews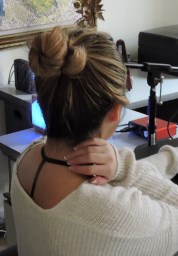 Get Updated