Sign up HERE---Shelle's Playground
Sign up for Shelle's Playground TRIGGER TRAINING. Surrender-FF included.
Description
Included in this sign-up is Shelle's Playground--Surrender FF file.  The Iniation file is also included for new CUMMERS!
My private "club"
SHELLE'S PLAYGROUND---COME ON IN.
When you listen to My files, or W/we have a call----you choose the time and place of your submission and service to Me---BUT, there are many slaves who want to feel My power over them grow even further.
Imagine receiving a text/tweet command/assigment from Me ---any time---day, or night,--- whenever your DOMINA SHELLE feels like it—knowing that you have no ability nor desire to resist.
HOW YUMMY IS THAT?????
I know that excites you-My GOOD BOY-----so your fun loving, but slightly wicked Princess, is now inviting you to
SHELLE'S PLAYGROUND
If you are ready for some real time action, on MY SCHEDULE-----sign up to be a member of My playground, and I will enter your life in a new, and even more exciting way----giggle.
Shelle's playground is a private "club" and EMAIL interaction, and commands will only be emailed to those who have signed up.  Once you have downloaded your Surrender FF file (HERE), send Me an email with (Sign Up) in the subject line to ensure your additional email -- mind f*ck playtime and naughty fun.
NEW TRIGGER files, including sissy and HARD LIMIT files will be introduced during the next two weeks.  Don't miss out on your very much needed TRIGGER TRAINING.
Product Download
Shelles-Playground-FF-0d4gmfu3-(c)ShelleRivers.mp3
Shelles-Playground-FF-0d4gmfu3-(c)ShelleRivers.mp3
Shelles-Playground-Initiation-Ver3-im0y5xqk.mp3
Shelles-Playground-Initiation-Ver3-im0y5xqk.mp3
Reviews
Tuesday, 20 September 2016
Shelle's playground is one of my favorite places to visit that Domina has constructed in my head. Obedience is pleasure and there is much pleasure to be found on the playground. i get a thrill with each opportunity to obey. Please Domina, Please may i have another command? i love to obey my Domina.
Friday, 15 July 2016
The thing with this Surrender Triggers is, it´s hard to describe them, the most fun about this is this not knowing what will happen, thinking to may know it and then getting surprised by what it actually is, i do not want to take this surprise, not knowing and excitment away from anyone, so all i will say is, this one is my new Favorite Trigger and my lovely Pricess told me i would love this one, as soon as she said this i had an Idea for what this could stand for i was right and with this my lovely Princess also was right, cause i absolutly loved this one and still do
Saturday, 09 July 2016
i love the concept of Shelle'S Playground where She decides what to do regardless where i am or which time of day. i completely surrender to Her power and so i embrace giving Her this power. Now for the newest trigger that is included in the Sign Up, i won't spoil much, only so much that it strengthens one of my strongest fetishes... giggles... so i enjoyed obeying the new commands fully.
More reviews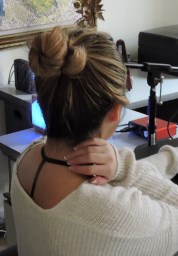 Get Updated