Shelle's Playground—PO
PO PO PO Trigger ...
Description
Calling all submissives! ~~Giggles~~  Actually NOT just sissys will love to obey this one.
Almost completely BLIND again, as to what I may ask of you.  That's real TRUST.  So here is yet another SURPRISE on My Playground.  you may know that I love you in submission...being pushed to the limit...Pretty in panties.
Take a few minutes to listen as I push yet another TRIGGER into your mind.  Then prepare to OBEY My simple COMMANDS.
This is so much SEXY fun for Me.  I do hope that you are loving the lessons in OBEDIENCE.
Be ADVISED, NAUGHTY!!!!
Product Download
Shelles-Playground-PO-(c)ShelleRivers.mp3
Shelles-Playground-Initiation-Ver3-im0y5xqk.mp3
Shelles-Playground-Initiation-Ver3-im0y5xqk.mp3
Reviews
Sunday, 21 October 2018
Although i am not a sissy, i am a chastity slave for Domina Shelle and Lady Helena so a sissified future is entirely possible as my journey of enslavement unfolds. Curious as to what i may be required to do in the future i listened to this file with an open mind and was pleasantly surprised how creative it was and how Domina wields Her c. This playground session is yet another example of why i will forever be owned and controlled by Her.
Thursday, 11 October 2018
I am a sissy, so obviously I love this file. However I also feel that if you are not a sissy, this file will bring you overwhelming pleasure as you submit to your Domina's desires, even if it's not exactly what you want.
Sunday, 07 October 2018
This playground trigger command is a must have for every sissy!! OMG i love it... giggles... i must stop before i spoil its content ... giggles
More reviews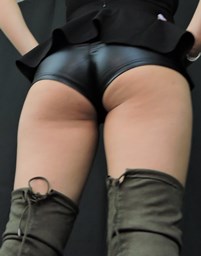 Get Updated