Submit--Stripped Naked
Playful Sexy Erotic Fun...
Description
Level: Mild
Length: 27+ minutes
Category: Fetish-Erotic
Sample: LINK
Come and EXPERIENCE your sweetest Princess/Domina as She plays with your mind.  I'll put you to sleep, gently stroking your hair and talking to you with MY sweetest most innocent voice.  Just when I have you where I want you, I will become your VERY wicked Princess.  I might even sing you a lullaby.  Don't be upset if I play with you, I'm ONLY teasing.  I might use a little arousing humiliation before I wake you up.  You'll be so deep that you won't even notice My triggers being more deeply implanted in your mind.
This file contains the use of SUBLIMINAL messages and Binaural beats.
This file does have playful soft HUMILIATION ***But you will LOVE every minute of it. GIGGLES***
Product Download
Submit-Stripped-Naked-w9duxj7p.mp3
Submit-Stripped-Naked-w9duxj7p.mp3
Reviews
Monday, 02 January 2017
Humiliation – wrapped and delivered in such sweetness that it does not even leave a bad post-orgasmic aftertaste. But still i feel humiliated – although i ignore if it is because of the things she said or because of the fact that I am aroused by what she said. I want more!
Saturday, 17 September 2016
Too intense for me, but for those who want to be humiliated and destroyed by Mistress, leaving you in a position where you are useless for everyone except Domina, know that Domina will take care of you and love you anyways. But like I say above, too intense for me.
Friday, 08 January 2016
Lying there completely exposed princess Shelle puts you in your place. Domina sings you a sweet little lullaby to put you to sleep before teasing you and having a bit of fun. No matter what happens though princess still loves and cares for you.
More reviews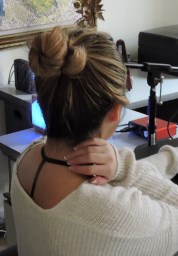 Get Updated