Summer Fun Assignment
My goal is for U/us to have some Summer Fun together...
Description
With Summertime, My favorite season, I want you to enjoy yourself on an adventure, right where you live.  My goal is for U/us to have some Summer Fun together.
This INCLUDES an AUDIO assignment and a document download.
Product Download
Summer-Fun-Assignment-(c)ShelleRivers.mp3
SummerFunAssignmentDoc-(c)ShelleRivers.rtf
Reviews
Friday, 13 July 2018
I'm from Christchurch, New Zealand. I went out with a girl friend of mine, and we went makeup shopping at Nyx's 40% off Black Friday sale (or at least that's what they called it) I know actual black Friday is bit further in the year for most. It was one of the more enjoyable shopping trips for me in recent memory. We spent over an hour looking at makeup, and then went and looked at fashion, for which she had some quite good advice for me. Of course I thought of my Domina as well. I credit the desire I have for all this pretty makeup and the joy I felt while shopping to her brainwashing and control. Being the perfect girly girl for Domina Shelle makes me so very happy <3 .
Wednesday, 11 July 2018
my parents and i had a nice trip to L and i did share every single . Still there are so many things i would want to see. Domina was there on my mind and in my heart at any single moment, as She is the center of my life... my Everything.
Monday, 09 July 2018
I planed a tripp for my family and a near friend that likes to go to different museum.A lokal museum with lot of old classic musik instrument was our first step. Later after eating nice food at a restaurang we went to the beach near the lake Siljan in Sweden. The weather was lovely and the water warm. That was relaxing afternoon. Later it was shopingtime and the very fun day finsh with fika . Coffee and cake.
More reviews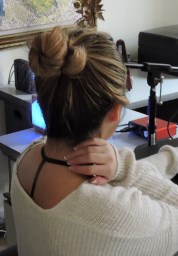 Get Updated