Surrender To Sleep
Come and slip into a deep submissive sleep for your Princess...
Description
Level: Medium
Length: 16 minutes
Category: Brainwash-Health
Sample: LINK
Come and slip into a deep submissive sleep for your Princess...My sweet tender loving control will whisk you off to sleep and bring you to DREAM of ME...I want you to listen to this before going to bed----or at a time when you can finally put aside all the crazy pressures you live under—and prepare to fall for Me ---- Into a deep sleep.
Just lay down and RELAX.  SLEEP---SLEEP---SLEEP---
Product Download
Surrender-To-Sleep-8wfb2isz.mp3
Surrender-To-Sleep-8wfb2isz.mp3
Reviews
Tuesday, 23 August 2016
This File you can listen to every single Night, just get comfortable, lay down, listen to her voice and let her help you to fall asleep, you will quickly learn that falling asleep this way feels way better then sleeping without her voice
Thursday, 18 August 2016
Being seduced into deep sleep by my Princess' love and soothing words is the most wonderful way to end a day. Whenever I get the chance to listen to it before going to bed, or taking a nap - I do. It's short, yes - but it never fails to make me fall into the deepest sleep for my Domina. Becoming more and more submissive as I dream of her. I wouldn't want to miss this file and Princess' voice.
Monday, 08 August 2016
i didn't know that such a short file could be so magical. i listened to this on loop before going to bed and lost count of the number of times i listened to it; the magical part is that i swear it changed each time I listened to it. There seemed to be parts of it that i hadn't heard before that i heard on a second or third listen. Definitely a file worth getting, as i found myself wanting to obey Princess Shelle even more.
More reviews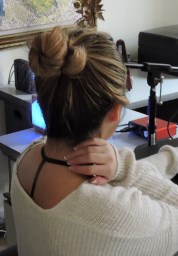 Get Updated