The Sleeping Forest - Introduction
Introduction to "The Sleeping Forest" seduction.
Description
Level: Sneaky to Hard
Length: 44 minutes
Category: Brainwash-Mind Control-Seduction
Sample: LINK
This is the first in my new series called THE SLEEPING FOREST, which has a different style from all my other works so far.
Come with me on a rolling, twisting tale of desire and longing, that will have you panting for more.  Caught COMPLETELY off guard, I quietly and sensually slip in under the radar.  Slowly building up, but many times more powerful, the compound BRAINWASHING is delicious and irresistible.  Each file will build on the one before, multiplying the effects, building on your desire to be with me, controlled by ME.  The depths you will reach will surprise you.  You will not realize what is happening, or how it happens...just following the words and the tale, drifting, smoothly and effortlessly.
Immerse yourself fully in this mysterious and winding journey, allow the desire and the helplessness to bring you to me, slowly, softly---- all in good time my pet----giggles.
This series will give you a first glimpse of how my work (my control) is developing and broadening, as our relationship moves ever closer and deeper, mmmmmmm.
A very sexy and sensual TEASE.
A mind SEDUCTION that leaves you CRAVING more!
Product Download
The-Sleeping-Forest-5g9bfegj.mp3
The-Sleeping-Forest-5g9bfegj.mp3
Reviews
Monday, 12 March 2018
A Tale in the Tale and it feels like it happened to me.
And it happened to me :-) I must think of the moment I met my first girlfriend. After our first rendezvous I took my hand to my cheek ...
Saturday, 30 January 2016
What a strange and wonderful feeling to wake up at the end of this, and have no idea what my Domina has been doing in my head. After repeated listening i remember enough bits and pieces to eagerly move on to the next one in the series.
Monday, 16 November 2015
Wow i never did reviewed this, shame on me...Well it´s a long time ago that i listened to this File, but this might even be helpful for the review now, i never remember a lot of this File after listening, only bliss, heaven and that i NEVER could solve the riddle at the end, i can´t say how often i relistened to this to try and solve this riddle, but yeah i am still clueless and just writing about this now makes me want to relisten again, i just can´t believe that i can´t solve it, maybe i even did and just can´t remember it anymore, but ok enough of this, this File is pure heaven and bliss, since the first time i listened to this i crave to listen to the whole Series and i surely will do so as soon as i can, i guess i also could say since the first listening i got addicted to the Sleeping Forest and it will just be a Question of time until i listen to the whole Series
More reviews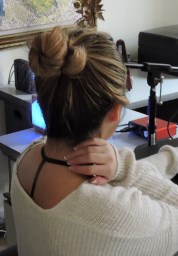 Get Updated