The Sleeping Forest - Part 4
The fourth in the series...
Description
Level: Medium to Hard
Length: 33 minutes
Category: Brainwash-Mind Control-Seduction
Sample: LINK
The fourth in the series, taking you on a long and winding journey into service to Me.
By now you are feeling the power within My tale, but we have a long way to go yet My GOOD BOY.  My tale is reshaping your reality....for our benefit...yes yours and Mine.  I always leave you CONFUSED, bewildered and with a BURNING DESIRE for more.  Come take My hand as I lead you deeper into this EXTRAORDINARY hypnotic tale filled with bliss.
This series is PROGRESSIVE.  You MUST listen to The Sleeping Forest series in sequence.
Product Download
The-Sleeping-Forest-4-su6nu0jd.mp3
The-Sleeping-Forest-4-su6nu0jd.mp3
Reviews
Friday, 19 February 2016
Oh my...i guess i got toally lost in the Forest, cause it´s a while that i listened to this Part as well as 5 and 6...welp that´s...just...great...not that i would remember much more as i do remember now, but yeah what i do remember now are Parts of all 3 Files and i can´t say what happened when...was this the Part where she showed me the destination, but i wasn´t ready yet or was this another Part? i really don´t know anymore >..
Wednesday, 24 September 2014
The Sleeping Forest just keeping better and better at each part! As I'm going deeper into the forest, Domina is showing how dependent from her all slaves are. Your passion for Domina will immensely grow. The end of the file will let you confused too, and you ask these question for yourself: What was that? A dream? How did I went here? But then you remember that you are under Domina's spell, and she knows what is best for me. The entire series is a must.
Wednesday, 07 May 2014
Sleeping Forest was a series i at first was not intrigued by AT ALL. But when i was told to study it, i fell so fast and hard for it, i can't recall having this experience with any other set of files. This 4th in the series wasn't working so well for me the first time i listened, but i now can't get enough of it. So many layers, so many messages, such a deep trance! Wow. Not for beginners, though, for sure! Don't miss it!
More reviews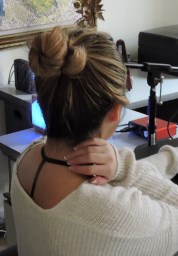 Get Updated