The Unethical Therapist - Session 1
The first in a series of Compulsory Therapy Sessions.
Description
Level: Very Strong
Length: 46 minutes
Category: Brainwashing-Mind Control-Erotic
She is POWERFUL and oh so WICKED....
This is the first in a series of Compulsory Therapy Sessions that are designed to modify your mind. Some might say that I am Unethical in my therapy.  Never mind them, I am the only one who knows what you really need.  So just trust Me!  Yes, I will twist your thoughts, give you some NEW and better ways to think.  I will even leave you with post hypnotic suggestions and implant triggers that may never be removed....GIGGLES...Don't worry, I know what I'm doing.
I am your Domina---I am your THERAPIST---- and it is essential that you obey Me by participating in these therapy sessions.
This session is so powerful and strong that it will affect you even by listening to it with your eyes wide open in a conscious state....but we both know that with only a few words you will enter the deepest hypnotic trance you will ever experience, you will not resist.
In the original Comatose session, I realigned your conscious and subconscious mind with your body.  Now it's time for more.  I'll see you in My office soon. KISSES
Product Download
The-Unethical-Therapist-Session-1-k3ha9dhb.mp3
The-Unethical-Therapist-Session-1-k3ha9dhb.mp3
Reviews
Sunday, 29 November 2015
Love it. So deep hypnosis, so helpless, can't stop wicked therapist. Not that I even want to. This was so close to one of my fantasies. This was one erotic therapy session. And I would say that the therapy was successful. Domina Shelle knows best was is good for me.
Friday, 21 August 2015
The premise of this is one of my favorite fantasies. And Dr. Shelle knows just how to push my buttons to get what she wants from me.
Monday, 13 July 2015
With this therapy my beloved Domina Shelle changes me a little more to fit Her desires. In this case She created an overpowering addiction to something that was only a slight fetish before. OMG i love this relaxing session and also my new addiction. i am looking forward for my next session with my sexy Therapist.
More reviews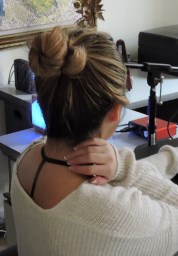 Get Updated