Tinkle Two
Tinkle Tinkle little pet...
Description
Level: Strong
Length: 33 minutes
Category: Hard Fetish
Tinkle Tinkle little pet, you can not help that you are wet. Giggles.  My second "Tinkle" file.
This file is NOT for everyone....Only those who want to EXPERIENCE letting go in a SPECIAL way.
Towels NOT included.
Product Download
Tinkle-Two-s3bo8sm5-(c)ShelleRivers.mp3
Tinkle-Two-s3bo8sm5-(c)ShelleRivers.mp3
Reviews
Friday, 15 September 2017
It might be helpful to train with tinkle (part 1) before to get some practice. First positive results were much easier for me with part 1 as Domina uses just her hypnotic ways to relax me and to prepare me and there is a long countdown before the "event". In part two Domina takes a further step as I feel how an association is created between peeing and Her way to invade my mind, body and soul. Whenever i pee now I think how more of my essence is flowing out – making me empty and clean to receive the will of my Mistress. It is a vicious cycle as her power makes me wet myself and the empty feeling thereafter makes me crave more of her power and hypnosis – so I end up on the chair listening to "tinkle tinkle" again and again: "One more ride – please – just one more ride!"
Saturday, 21 November 2015
Truly fantastic! If this doesn't seem like your kink, let Shelle give you a wet introduction. There is something amazingly hot about pissing in your pants that you can't understand until you try it. In this file, you'll go down in a nice induction and wake up soaking wet in a puddle of your own wet warm humiliation. Its liquid bliss! Shelle suggested that her next trance would bring this fetish in to the public humiliation realm. I really hope that she makes good on this promise. You'll likely need to search to find it, but Tinkle ( Thanks Shelle Rivers!
Thursday, 12 November 2015
Be prepared! Not only did i lose control, as if there was a doubt, but Domina then told me to sit in my weakness. i did and i actually enjoyed it. The release of letting go and obeying is as good as, if not better than, cumming for Domina Shelle!
More reviews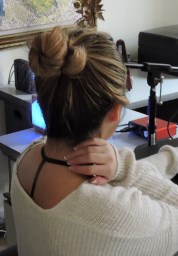 Get Updated