Tranceformation - Puppy
Horny puppies love to hump!
Description
Length: 16 minutes
Category: Brainwash-Mind Control
It's time for a little puppy play.  Get naked and prepare for an arousal that will overwhelm your mind and body.  After placing you into a deep SUBMISSIVE trance, I'll trance-form you into My horny little slave puppy.  you will love playing, My puppy...go ahead and listen and obey...you already know how much you love losing all control.  Be a goodboy and listen for your Domina NOW!  Can you say woof woof!
Product Download
Tranceformation-Puppy-(c)ShelleRivers.mp3
Tranceformation-Puppy-(c)ShelleRivers.mp3
Reviews
Saturday, 18 November 2017
I start to like it: the puppy play with Domina! From time to time Domina slipped this aspect in my training schedule – a hint here, a word there or a complete file dedicated to puppy play. This time I was truly looking forward to go into trance and be transformed and it was very rewarding! Puppy whats to learn more tricks – especially tricks like this one!!
Thursday, 16 November 2017
A sexy and fun addition to Domina Shelle's catalog. I adore being Domina Shelle's good puppy. This session is extremely effective for such a shirt session, and one should ensure they are ready and able to obey.
Monday, 13 November 2017
I love being Domina's puppy. Being Her goodboy is my favorite thing to do.
More reviews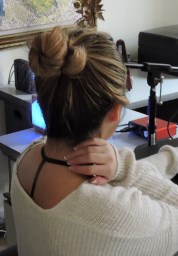 Get Updated