Tranceformation - Sissy Puppy
Horny puppies love to hump!
Description
Length: 16 minutes
Category: Sissy-Brainwash-Mind Control
It's time for a little sissy puppy play.  Get naked and prepare for an arousal that will overwhelm your mind and body.  After placing you into a deep SUBMISSIVE trance, I'll trance-form you into My horny little slave puppy.  you will love playing, My puppy...go ahead and obey, show Me what a good puppy always does...you already know how much you love losing all control.  Be a goodgirl and listen for your Domina NOW!  Can you say woof woof.
Product Download
Tranceformation-Sissy-Puppy-(c)ShelleRivers.mp3
Tranceformation-Sissy-Puppy-(c)ShelleRivers.mp3
Reviews
Saturday, 18 November 2017
I tried both files. the regular version and the sissy version, and I must say I like this file even more! The idea of combining to arousing fantasies, maybe fetishes, has so much potential. One reminds me of the other, one enhances the other. I love this idea of a sissy puppy lying now exhausted on a pink pillow, dreaming of all the tricks it learned. Woof! please teach me more!
Sunday, 12 November 2017
i love Domina plan to create additional sissy versions of Her casual files. So this is the first one and it is the perfect combination and sissification and puppy play. Her word took me down deep and easy, probably my mind wasn't objecting to the normal used good boy terms.. instead a sissy fitting good girl is used and other phrases that let me easily reach a mindless obedient state, the state of a lil dumb sissy puppy.. giggles... that file is my favorite puppy file by now! Thank You my Domina for taking Your sissy slaves into account.
Sunday, 12 November 2017
i didn't expect that such a short file would be so powerful! i was totally feeling like Domina's little puppy and had a lot of fun following Her instructions!
More reviews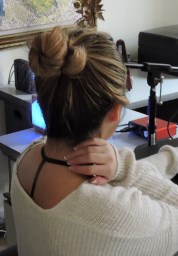 Get Updated