Vampiress
Passion and longing DESIRE of a Vampiress...
Description
Level: Strong
Length: 40 minutes
Category: Erotic Fantasies-Mind Control
Sample: LINK
Passion and longing DESIRE of a Vampiress...you will hear her calls in the night and you will not resist.  Somewhat an artistic approach creates some startling and some quite intense and erotic effects-- to bring you to My world of Vampires.
This file is mesmerizing and thoroughly engrossing, delivered with a full palette of sounds and overt sexuality.  Princess of the Dark so vividly emerges and plays out My HOTTEST fantasy as you and I become one... Don't be afraid of the dark, I will protect you.---
Get naked and under the sheets with lights off and listen, don't be afraid...I will be with you.
Product Download
Vampiress-at3mzuf7.mp3
Vampiress-at3mzuf7.mp3
Reviews
Sunday, 25 October 2015
This was cool. Sort of erotic/horror bedtime story. Domina Shelle is
Saturday, 25 October 2014
Since i saw movies like underworld i had thoughts of being seduced by a vampiress. With the wonderful story telling of Domina Shelle, i was able to experience it. The story is scary and highly arousing at the same time. i really enjoyed this fantasy and i would love to feed my Vampiress-Domina whenever She is thirsty.
Tuesday, 15 April 2014
Princess Shelle is very good on hypnosis and very story telling at the same time. This Vampiress file is an must have file.
More reviews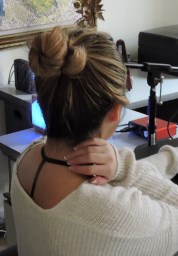 Get Updated