Wicked Control
I will cast MY wicked little SPELL...
Description
Level: Strong
Length: 39 minutes
Category: Mind Control--Erotic Hypnosis
Sample: LINK
I will show you MY ULTIMATE POWER of CONTROL over you.  I will cast MY wicked little SPELL...you will search for a way out....Soon finding that I am your ONLY answer.  YES, you will be a little FRUSTRATED with your SEXY WICKED Princess. ***GIGGLES***  But you can NOT resist ME, can you!!!  ***Wicked Laugh***
Abra Abracadabra---GIGGLES  I know, you just LOVE My wicked side ...don't you...you will soon come to ME, I am the ONLY one who can remove MY spell....
Product Download
Wicked-Control-0emk4qcy.mp3
Wicked-Control-0emk4qcy.mp3
Reviews
Sunday, 25 March 2018
It is a common feeling to float in trance. Sometimes arms and legs are not where they should be. Sometimes heavily pressed down, sometimes extra light like hot air balloons. And after some training those feelings come all by themselves – easy triggered by the first steps into trance. Domina toys with the fact – and after some twisted suggestions and triggers I float trapped in a hypnotic predicament bondage. Sweet and wicked hypnotists – this is why I ended up under Her spell in the first place. And now I hope it was just fantasy – or I am in trouble this time!
Monday, 04 April 2016
This is SO frustrating; you have no idea what you're in for. It figuratively and literally drove me up the wall this morning (and any. I'd recommend taking a couple of days off if you're going to get the most out of the post-hypnotic suggestions; I found they REALLY messed with my morning routine.
Friday, 01 May 2015
This creation of my beloved Domina is really sneaky. Through powerful suggestion She took the control i had over my body away from me. i was only a helplessly aroused pet who could only listen to Her sweet voice and had no control of myself anymore. Even after listening this effects are still there and drive me nearly crazy. i love to be such a helpless puppet for my Domina.
More reviews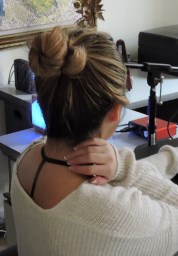 Get Updated