CUM BE OBEDIENT
Written by

shelle Rivers

Hits: 45


my pet, you are going to love the mesmerizing adventure I'm taking you on this week with a deep and fundamental mind play, Dominance-Mind Control.  you need to feel your submission.  As you FEEL My power over you grow.  Obedient and submissive you will sink into the pleasure of being My submissive.  Surrender yourself and give Me everything I want all on your own, without needing to be told..... wanting to please Me.
This session has TWO versions...you will be able to choose.  I'm so good to you, giving you a choice.  you know how to please your Domina.  So natural, like obeying My voice and going deep for me.  This could be your perfect opportunity to surrender your pleasure to Me with a Stroke Tribute as a sign of your appreciation and dedication to Me.
I want to thank you for your Chastity Offerings, I like monitoring your Chastity so I know you are trying to do your very best for Princess and show Me you can stay hard and horny for Princess, just to please Me with your orgasm denial.  you are such a goodboy when you are always HORNY!
LADY HELENA
Last weekend was very hectic for Me and I couldn't finish all I had prepared for you on time, before My weekend work.  So, I wanted to make sure you know Lady Helena's sizzling HOT Chamber---Hypnotic Sex Toy is available.  Lady Helena works for Me, she will never interfere with what you and I have already.  She will only help to sustain all that I need to keep you close.
UPDATES AND NEXT WEEK
Have you spent some time with My Pictures ?  I appreciate when you take the time to review all of your purchases... Implants, pictures, for Mine and Lady Helena's file sessions.  Not only do you promote Me, but it is the best way to give Me feedback.  So, I like hearing from you in this way.
****Watch for a SPECIAL BEACH ADVENTURE opportunity...Oh, where will you put that oil.  Get a head start and send your Domina LOVE.
NEXT WEEK, back, COLLARED for ME.  Oh My, what you will have to do for Me.....Ownership never felt so real.
My special deals have changed ---
Blue Maiden --
This will bring you another step closer to COMPLETELY living under MY wicked control...
Hypno-Sleep --
Deep Penetrating Arousing Sleep.
Mission Impossible --
She is a dangerous Woman. Proceed with caution.
Trance Deepener --
Induction for those who want to experience a DEEPER state of trance with your Princess.
Sexual Nirvana --
Take a walk alone with ME..deep into My forest of desire...
Sweet Femdom Erotic Hypnosis - Brainwashing and Mind Control
Written by

Administrator

Hits: 11553
Come sample My titillating, hypnotic Videos.

Erotic Hypnosis
Welcome to Shelle Rivers Hypnotica, the place to submit to Me.  You will love surrendering to My Erotic Hypnosis.  I discovered My desire and ability to control those around Me in my early teens.  Erotic Hypnosis has allowed Me to take my Control to the next level.
You will be Mine, and I will guide you wherever I choose.
Femdom Hypnosis
Female Domination by a young Princess.  New submissives are always surprised by the power of My sweet and gentle Voice, and how quickly they become addicted to my MP3 recordings, live phone sessions and now even My personal communication exchanges.
I will slip in under your radar, softly and subtly replacing your thoughts with My words and My programming.
Hypnotic Shelle Rivers
I am a certified hypnotist.  I am sweet, sassy and sexy and sometimes firm and hard.
My area of erotic hypnosis expertise is known as "soft domme", which means that I want to enjoy the experience with you, not at your expense--well of course it is partly at your expense!  But I am expert with all forms of Erotic Hypnosis.
Submit to My Stimulating Domination
You will quickly find out how much I enjoy what I do---from my laughter (sometimes giggles), to my willingness to spend time getting to know you, your needs and desires.  Erotic hypnosis must be fun for Me, or I will simply go and do something else that is.
I hope you will join Me on this ride. I will hypnotically own you, your body and mind.  But, you can trust Me, W/we will both enjoy the experience and the journey together.

Shelle Rivers


Click and Vote daily for your Princess!






Hypnosis & Femdom Links

Inraptured
DESCENT Hypnosis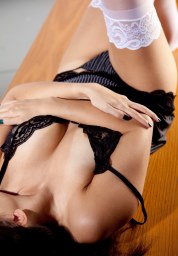 Get Updated