Collar Me Hard
Written by

shelle Rivers

Hits: 74


These past few weeks have been more sexually intense than usual.  So, this week with - Collar Me Hard - I'm bringing you to a deeper state of servitude and enslavement.  Listen to My voice, this is your FOCAL POINT.  Triggered into a state of frenzied arousal, connecting you directly to your Domina.  It does not matter if you are already wearing My collar or just feel the desire for a deeper enslavement, this is perfect for you.
It's time to make this a permanent arrangement.  I am bringing together the power of My hypnotic sessions, when your subconscious mind completely gives in for Me and brings these sensations into your daily life in O/our reality.  Collared and owned.  Committed to your Domina.  Lost in obedience and your need for submission, a perfect state of being.  Lost in the pleasure of serving a Goddess.  Lost in the pleasure of enslavement and servitude as My property.  I know you feel this, don't you My puppy?  Make Me feel it.  Make it REAL to Me.
you already know that the compulsion to listen is too strong to resist...Listen and OBEY My puppy.
NOTE:  If you have NOT been OFFICIALLY collared and desire to be so, email for details....It will be so hot to personally place My collar around your neck...as you surrender and devote yourself to serving Me with My SLAVE CONTRACT.  Can't wait to share with you My SFS site.
CHASTITY TRAINING ASSIGNMENT
From time to time, when I feature an "erotic" climax, I will be providing you, My devoted CHASTITY slave, who cares for Me by a regular monthly Offering, a Chastity Assignment.  This will be the second one I will send to your email, to guide you through this NEW 4 day Chastity Assignment.
If you don't regularly send a Chastity Offering, you can do it now and get in on this arousing assignment.  Make your Offering and email Me with Offering in the subject line with your information.  I will then send you the Assignment to spend the next 4 days following My instructions, keeping you just how I want you.
UPDATES AND NEXT WEEK
I was able to enjoy a couple of days away at the beach, even if the weather wasn't perfect.  I love the beach.  So, later in July I'll be taking a longer well deserved vacation.  you can make it a very SPECIAL BEACH ADVENTURE for Me and join in the fun.  Stay tuned for updates and details about this special interactive opportunity I will be giving you.  Kisses of LOVE for those who helped cover some of My expenses this time.
A reminder about My slave Girl, Lady Helena.  Go feel the thrill of being used in - MY Chamber---Hypnotic Sex Toy.
Next week, fall for Me with your mind and heart...Princess is PLEASURE!!!  Let's say NAUGHTY Princess!  Irresistible with MY PICTURES.  I have a plan for you...each step, part of a larger plan.  It's all coming together.
My special deals this week ....
Bondage --
Listening will bring you to Me begging for more. MORE teasing, more BONDAGE...
Latex slave --
Pure BLACK perfection...So SLIPPY, so HOT, so SEXY...listen and accept what I want.
Collaring Ceremony --
Experience the SEXUAL sensations and effects of wearing My collar. Accepting a greater need for submission and a need to obey and to serve a POWERFUL and SEXY Domina...
Collar Of Enslavement --
An arousing hypnotic journey as a collared slave, leaving you HARD, HORNY and ready to EXPLODE.
Brainwashed and Collared --
I prepare you for a future of being collared and at My feet...
MY VIRUS --
MY VIRUS---THE PERFECT PROGRAM---NO ANTIDOTE
Collared Parts 1 & 2 --
Feel My COLLAR and lose all CONTROL. Enjoy the ceremony and the collision between reality and fantasy. Buy both of My Collared Parts 1 & 2 together for a bulk price!
Sweet Femdom Erotic Hypnosis - Brainwashing and Mind Control
Written by

Administrator

Hits: 11587
Come sample My titillating, hypnotic Videos.

Erotic Hypnosis
Welcome to Shelle Rivers Hypnotica, the place to submit to Me.  You will love surrendering to My Erotic Hypnosis.  I discovered My desire and ability to control those around Me in my early teens.  Erotic Hypnosis has allowed Me to take my Control to the next level.
You will be Mine, and I will guide you wherever I choose.
Femdom Hypnosis
Female Domination by a young Princess.  New submissives are always surprised by the power of My sweet and gentle Voice, and how quickly they become addicted to my MP3 recordings, live phone sessions and now even My personal communication exchanges.
I will slip in under your radar, softly and subtly replacing your thoughts with My words and My programming.
Hypnotic Shelle Rivers
I am a certified hypnotist.  I am sweet, sassy and sexy and sometimes firm and hard.
My area of erotic hypnosis expertise is known as "soft domme", which means that I want to enjoy the experience with you, not at your expense--well of course it is partly at your expense!  But I am expert with all forms of Erotic Hypnosis.
Submit to My Stimulating Domination
You will quickly find out how much I enjoy what I do---from my laughter (sometimes giggles), to my willingness to spend time getting to know you, your needs and desires.  Erotic hypnosis must be fun for Me, or I will simply go and do something else that is.
I hope you will join Me on this ride. I will hypnotically own you, your body and mind.  But, you can trust Me, W/we will both enjoy the experience and the journey together.

Shelle Rivers


Click and Vote daily for your Princess!






Hypnosis & Femdom Links

Inraptured
DESCENT Hypnosis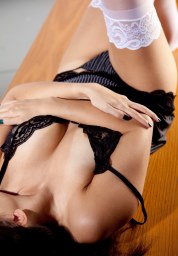 Get Updated