SEXED up, TRIGGER easily implanted
Written by

shelle Rivers

Hits: 26
Mind Control. Obsession. Compulsion.....has you fantasizing about Me more and more, long after O/our erotic session is over. I enjoy visualizing you, thinking of Me first thing in the morning before you open your eyes. I am the Object of your Obsession and Desire. Aroused by your submission and obedience, your hand between your legs, begging for My Mind and Cock Control, wanting to serve your Domina, forever. This is the very REAL life I have given you, My puppy. Next week I give you "Voice In your Head", your follow up to Compulsive Obsession.
This week, just as Powerful, is a Sexy Sensual TRIGGER session. Follow your Domina as I whisper you into a deep trance, so relaxed, and discover the pleasure of giving. W/we give to each other. I make you happy and bring you to a place of pleasure, refuge and contentment, where you submit and I Control. Aroused in the pleasure of obedience, in the pleasure of Pleasing Me, in the pleasure of giving yourself to your Domina.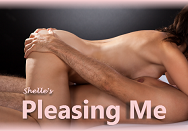 Listen carefully to My words. Understand their meaning. Take them to heart and you will please Me and make Me happy with you. I want everything you have to give, My good boy.
Find the pleasure of giving to your Princess.
ORGASM CONTROL CENTER
As the new year starts, I am introducing something you have been asking for, Masturbation (JOI) Instructions. This will be part of My more direct C*ck/Orgasm control.
This is very much about Control, submission and obedience. My Control comes because you have to ask for My permission to stroke and edge, or stroke and cum. I want you desperate for Me, desperate for My Control, desperate to obey and please Me, so desperate for My permission that you will BEG Me for it. I allow you to stroke to edge, cum for Me or deny your orgasm. Tribute is what you give in return. Something expected, something desired, something that makes you hard and bring you pleasure.
I will be providing you more opportunities to get from your Domina, sometimes from Lady Helena, My specific and personal Masturbation instructions. So I have placed, Stroke Tributes, C*m Deposits Chastity Offerings and Penalty in one place. Look things over as I look forward to your intensified arousal through O/our mutual giving. It is the natural order for the Dominant Woman and the submissive man.
Coming SOON: Sessions with NO Titles or Descriptions (only categories), you won't know what I'm doing to you until you listen and W/we both know that is way too late.
My special deals this week ...
Unsuspecting Curse (Remastered) --
Powerful REMASTERED version of "Unsuspecting Curse".
Hypnotized and Mindless --
you will be mindless for Me...you are My hypnotic slave.
Surprise Surprise --
A very NAUGHTY, fun and SEXY Tease & Denial file.
Fantasy House Door #1 --
LET ME RELIEVE YOU OF ALL YOUR ANXIETIES.
Sweet Femdom Erotic Hypnosis - Brainwashing and Mind Control
Written by

Administrator

Hits: 10546
Come sample My titillating, hypnotic Videos.

Erotic Hypnosis
Welcome to Shelle Rivers Hypnotica, the place to submit to Me.  You will love surrendering to My Erotic Hypnosis.  I discovered My desire and ability to control those around Me in my early teens.  Erotic Hypnosis has allowed Me to take my Control to the next level.
You will be Mine, and I will guide you wherever I choose.
Femdom Hypnosis
Female Domination by a young Princess.  New submissives are always surprised by the power of My sweet and gentle Voice, and how quickly they become addicted to my MP3 recordings, live phone sessions and now even My personal communication exchanges.
I will slip in under your radar, softly and subtly replacing your thoughts with My words and My programming.
Hypnotic Shelle Rivers
I am a certified hypnotist.  I am sweet, sassy and sexy and sometimes firm and hard.
My area of erotic hypnosis expertise is known as "soft domme", which means that I want to enjoy the experience with you, not at your expense--well of course it is partly at your expense!  But I am expert with all forms of Erotic Hypnosis.
Submit to My Stimulating Domination
You will quickly find out how much I enjoy what I do---from my laughter (sometimes giggles), to my willingness to spend time getting to know you, your needs and desires.  Erotic hypnosis must be fun for Me, or I will simply go and do something else that is.
I hope you will join Me on this ride. I will hypnotically own you, your body and mind.  But, you can trust Me, W/we will both enjoy the experience and the journey together.

Shelle Rivers


Click and Vote daily for your Princess!



Dominant-Woman .com
female domination sites including: trampling & smothering, strapons, ballbusting, foot worship, spanking and more..




Hypnosis & Femdom Links

Inraptured
DESCENT Hypnosis
WarpMyMind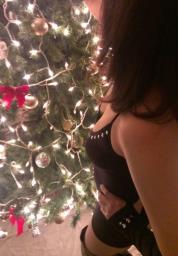 Get Updated