Law of Hypnosis
Written by

shelle Rivers

Hits: 38
you have made such good progress, My puppy, in becoming perfectly submissive for Me.  This week is a preparation for a new phase of your training which I will introduce next week.  you know the Law of Hypnosis, Repetition. Repetition. Repetition.
This week's session, REINFORCED REPETITION will fuck with your mind and make you hard and horny.  Repetition is sexy because you like to hear My voice say it over and over again to you.  My words conjure images that arouse you.  When you listen, you obey, each time I tell you what to do.  Hearing Me say Anything over and over again is pure pleasure.  This is how I brainwash you...this is what you allow Me to do to your brain. ~giggles~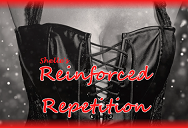 I will bring you back, back and take you deeper to revisit some of your sexiest experiences.  Listen to My induction and "deepeners".  Listen and fall deeper under My spell, if that is even possible.  The law of hypnosis fortifies My control and intensifies your enslavement.  Listen and Obey.  Listen and Obey.  Listen and Obey.  Trust Me, you won't be DAZED AND CONFUSED.  you will be ready for next week.
Roll of Dice --- I've gotten such a good response from the edging game.  Lots of fun and I enjoyed knowing how much I am in your mind.  you might be tender and sore.  As a nurse My advice, if you have a lot of swelling and soreness, an ice pack wrapped around your "engorged area" will reduce any pain and swelling.  Winners have claimed their reward.  If you haven't, yet, follow up with Me to claim My free permission to orgasm.
UPDATE AND NEXT WEEK
I have been working on the Journey to Enslavement series.  I am planning AMAZING SURPRISES to make this the most POWERFUL series I've ever done.  I will open your mind to new reprogramming and take you in a new erotic direction to a deeper and more WICKED Enslavement.  I want to get this perfectly right.  I'll be recording new material, so stay tuned.  I definitely plan to leave your mind open and susceptible to being programmed with three little words, Activate Control Chip.  The implantation will be painless... Giggles
Meanwhile, I'll keep you in suspense for next week.  By the way, contracted, I heard you enjoyed the new video I posted on SFS. Kisses.
My special deals...
The Experiment Series --
Join MY PSYCHOLOGICAL EXPERIMENT---be MY guinea pig.
Catastrophic Events --
Cum and let My sweet sultry voice weave a hypnotic-spell over your enslaved mind.  THIS FILE MAY CREATE AN IRREVERSIBLE ADDICTION.
slave Puppet --
Pleasing Me never felt this good.
Hypnotic Trap --
you will become entangled in My hypnotic web.
Sweet Femdom Erotic Hypnosis - Brainwashing and Mind Control
Written by

Administrator

Hits: 11005
Come sample My titillating, hypnotic Videos.

Erotic Hypnosis
Welcome to Shelle Rivers Hypnotica, the place to submit to Me.  You will love surrendering to My Erotic Hypnosis.  I discovered My desire and ability to control those around Me in my early teens.  Erotic Hypnosis has allowed Me to take my Control to the next level.
You will be Mine, and I will guide you wherever I choose.
Femdom Hypnosis
Female Domination by a young Princess.  New submissives are always surprised by the power of My sweet and gentle Voice, and how quickly they become addicted to my MP3 recordings, live phone sessions and now even My personal communication exchanges.
I will slip in under your radar, softly and subtly replacing your thoughts with My words and My programming.
Hypnotic Shelle Rivers
I am a certified hypnotist.  I am sweet, sassy and sexy and sometimes firm and hard.
My area of erotic hypnosis expertise is known as "soft domme", which means that I want to enjoy the experience with you, not at your expense--well of course it is partly at your expense!  But I am expert with all forms of Erotic Hypnosis.
Submit to My Stimulating Domination
You will quickly find out how much I enjoy what I do---from my laughter (sometimes giggles), to my willingness to spend time getting to know you, your needs and desires.  Erotic hypnosis must be fun for Me, or I will simply go and do something else that is.
I hope you will join Me on this ride. I will hypnotically own you, your body and mind.  But, you can trust Me, W/we will both enjoy the experience and the journey together.

Shelle Rivers


Click and Vote daily for your Princess!






Hypnosis & Femdom Links

Inraptured
DESCENT Hypnosis
WarpMyMind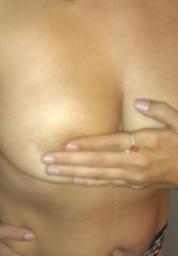 Get Updated