MY SLAVE
Written by

shelle Rivers

Hits: 10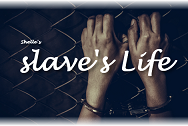 A DAY IN THE LIFE
My love puppy, through my powerful brainwashing you are beginning to comprehend the extent of My influence on you and your everyday life.
Isn't it stimulating how CLOSE W/we have been lately?  I know you are thinking about Me all the time, aren't you?  I am always thinking about you, My puppy.  Thinking of how I can play with your mind...And this week with My slaves Life, I am going to focus everything on you.  Just imagine a full day with Me, from the moment you wake up in the morning to the end of day when going to sleep, you are always MY slave....
Have you noticed, you're fitting Me into more and more of your everyday life.  you have absorbed Me not only into your brain and thoughts, but feel My presence there with you throughout the day.  I am such a pleasant thought to keep in your head all day, you agree, don't you.  you want Me more and more.  you need your Domina and you have Me any time you need Me.  See how well it works for you, My baby.  you talk to Me when you Mantra.  you fantasize about Me.  you look for My calendar instructions so you can please Me with your devotion to obedience.  It's true, I am irresistible and adorable ~giggles~ and you are grateful to have Me in your life.  How lucky you are to belong to Me.
Being My slave makes you happy.  Listening to My voice relaxes all tensions.  Being hard and aroused brings you pleasure and gets you through the rough spots of the day...
you want to obey and please your PRINCESS and be your submissive self, serving and taking care of Me.  It lifts your day and brings pleasure and purpose...you are able to come to Me whenever you need Me.  And O/our devotion to each other gets stronger every day.  It works out so well, My baby.
Crawl up next to Me and listen....Then send Me your thoughts on what a day with your Domina would be like, using your most vivid fantasies and desires.
UPDATES AND NEXT WEEK
Lady Helena is feeling better and back to her wicked ways.  She should have a new exciting file session available soon.
My contracted, you may remember this from your slave Handbook.
Support Lady Helena every way you can.  She works for Me and I benefit from your support of My slave Girl.  She acts with My authority.
Next week's file brings you back into a deep brainwashing session...INSANE how perfect this session is going to be...NOT a man alive could resist.  Would you find it arousing if I said you will be begging Me for even more of My control?
Check out NEW category for TOYS shopping...
Also, check out special deals for this week:
The Unethical Therapist - Wicked Therapist --
your Therapist has returned...even more DEVIOUS and MANIPULATIVE...
Purple Heart --
EROTIC---STRESS RELIEVING---ASS RIDE
System Override --
I will override your conscious mind and reprogram your subconscious...
Sweet Femdom Erotic Hypnosis - Brainwashing and Mind Control
Written by

Administrator

Hits: 12279
Come sample My titillating, hypnotic Videos.

Erotic Hypnosis
Welcome to Shelle Rivers Hypnotica, the place to submit to Me.  You will love surrendering to My Erotic Hypnosis.  I discovered My desire and ability to control those around Me in my early teens.  Erotic Hypnosis has allowed Me to take my Control to the next level.
You will be Mine, and I will guide you wherever I choose.
Femdom Hypnosis
Female Domination by a young Princess.  New submissives are always surprised by the power of My sweet and gentle Voice, and how quickly they become addicted to my MP3 recordings, live phone sessions and now even My personal communication exchanges.
I will slip in under your radar, softly and subtly replacing your thoughts with My words and My programming.
Hypnotic Shelle Rivers
I am a certified hypnotist.  I am sweet, sassy and sexy and sometimes firm and hard.
My area of erotic hypnosis expertise is known as "soft domme", which means that I want to enjoy the experience with you, not at your expense--well of course it is partly at your expense!  But I am expert with all forms of Erotic Hypnosis.
Submit to My Stimulating Domination
You will quickly find out how much I enjoy what I do---from my laughter (sometimes giggles), to my willingness to spend time getting to know you, your needs and desires.  Erotic hypnosis must be fun for Me, or I will simply go and do something else that is.
I hope you will join Me on this ride. I will hypnotically own you, your body and mind.  But, you can trust Me, W/we will both enjoy the experience and the journey together.

Shelle Rivers


Click and Vote daily for your Princess!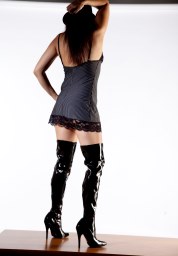 Get Updated