Beta male-1
Beta male assignment #1
Description
Level: Moderate
Length: 7 minutes
Category: Chastity-Assignments
Beta male assignment #1.
These assignment files will gradually and permanently change your relationship with both ME your Princess, and with the significant woman in your life.
Being a goodboy for her is being a goodboy for ME!!!
Product Download
Beta-Male-1-9c5ldypw.mp3
Beta-Male-1-9c5ldypw.mp3
Reviews
Friday, 10 April 2015
For those addicted to Princess, it's great having some shorter files to reinforce Her lessons. i look forward to following all these tasks to improve my servitude to Her.
Sunday, 05 May 2013
A very powerfull file, especially in combination with the Chastity Week files. Princess can and will change your behavior, its just a little adjustment. But with Princess' control over you, you will change.
Sunday, 27 November 2011
Just seven minutes long. But this first easy (yes) assignment has in fact improved my behaviour - just a simple thing or two, but long term as it's been over two months. i just listened again, hence the review now, and it was a good idea. Positive booster shot... This file is very good medicine for me, short, simple, sweet - should only be taken when afflicted with chastity.
More reviews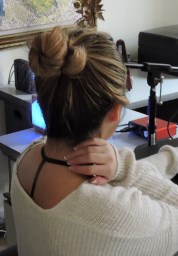 Get Updated