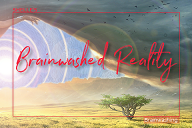 When I was recording this week's session, I got to thinking what exactly am I doing? The answer is that I am holding up My end of the bargain. In O/our relationship, you are My submissive and I am your Dominant. At the core of this relationship is a Power Exchange: The Empowerment of the Dominant when the submissive surrenders control. It's consensual. That's why it's mutually beneficial. That's what happens when you listen to My Hypnotic sessions. I incite your surrender and give you what you need.
In this week's Brainwashed Reality erotic hypnosis, I am taking you to a meadow, not far from My Sleeping Forest. ~giggles~ Come, My slave, rest your head below My breasts. you love ME taking control, so you surrender. you need your Domina and crave My words. The more you hear the sound of My voice the more you become addicted to My words. your Domina and My words are your Reality. And Brainwashing brings you closer to Me. Listen and see how assimilating and absorbing My words have created your Reality.
That's why you can't wait to hear each new session. you crave My brainwashing to train and program you as My beta slave, My slave 624, My love slave, My good gurl… whatever I want you to be for Me. My worker drone serving your Queen Bee's needs and requirements. you live for O/our Power Exchange. As My slave and through your Vow to Love Honor and Obey W/we have an intimate, personal relationship. Although it's online, with the Volunteer Assignment contribution (that you can afford) it's very much like a live-in Dom-slave couple. you can do My grocery shopping, take care of My car and some bills. Plus you can pamper Me in so many sexy ways.
And you look forward to My thanking you for pleasing Me. When W/we communicate, I want you to OPEN up to Me, so that I see all of who you are. I know you on a deeper level than anyone else. It leaves you vulnerable, but you know that I accept you as a REAL person in O/our REALITY. And these special Programming sessions are to help you surrender ALL of yourself to Me.
UPDATES
PHOTO SHOOT is coming soon. Time to Dress Me Up and take Domina Shelle shopping... I will send you private pictures that I won't be posting anywhere. Remind Me after the Photo Shoot and you may ask for personal JOI instructions along with My sexy pictures.
YIPPEE! you are helping Me get close to My Challenge To PLEASE goal for this year to secure My future. Loves and Kisses
BLOGS
Since some of My loving, devoted slaves have started Blogs in My name, which I absolutely love, I noticed more traffic to the website. So, I am encouraging you to start a Blog in My name. Even if you have no followers, it still raises My profile and that brings traffic. you can say something about the new session and put this phrase-link on your blog: Brainwashed Reality erotic hypnosis.
This week is Sleeping Forest-Part 3. I am very attached to this SLEEPING FOREST SERIES that I really put a lot of Myself into the journey. I just want to bring everyone up to date, from the beginning... Part of knowing each other better.
I will be working on a WELCOME message for newcomers to this Website so you can remember how it all started. W/we have something very special and EROTIC going on here, so it's likely you are about to fall into a trap that will be your prison for a Lifetime.(smile) When I am ready, I will be asking you to EMAIL Me, if you recently bought your first file. I'll send you My Free 10 minute session and you can tell me a little about yourself and the session(s) you've listened to.
NEXT WEEK I am going to take you deeper into the ABYSS.
My special deals have changed:
Brainwashed Naked --
Open your NAKED mind to My authority and domination...
Waves of Submission --
Fall deep into My erotic world of SULTRY enslavement...
Sissy Curious Series --
Sissy Curious Series -- All sessions 1-4
The Sleeping Forest - Part 3 --
Part three in the Seduction...
The Sleeping Forest Series --
The Sleeping Forest Series Parts 1-7 at a package price.