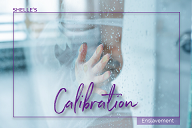 --- Listen to My Teaser ---
Are you ready, My puppy, for this week's POWERFUL session, Calibration ... Trust Me.  I MUST warn you to be prepared for the Dominating techniques I will be using on you to Calibrate your helpless, vulnerable mind.  This is important preparation for My 6 week EXPERIMENT that will be available very soon...Maybe for the week of My BIRTHDAY.  I need you completely open and SUGGESTIBLE to what I have planned for you, My puppy.  I am giving you physical and mental intimacy like you've never experienced it before.  That's all I'll say about this REQUIRED session.
Now think for a moment, My puppy.  Take the most deep seeded fantasy of your Domina and let's do a Pre-EXPERIMENT Experiment.  See if this experience replaces your own favorite mind fucking fantasy.  Shall W/we make a bet on it? ~giggles~  you can tell Me all about it when you Surrender WR...if it doesn't do the trick, then you are to tell Me your "Mind FUCKING" fantasy in your review of this session.
UPDATES
Earlier this year I told you I would be raising My expectations of you.  As My power over you has strengthened and made you weaker for Me, My puppy.  I am becoming a more demanding Domina and Mistress.  This is good for you.  I am giving you what you have been begging Me for.  That's why I'm so excited about My up-cumming EXPERIMENT.  I have arranged it so that for 7 days a week for 6 weeks you will have the time to be My guinea pig and take part in this EXPERIMENT and W/we will still have time to do all the other things W/we do together.  I will have so much fun playing with your mind and your SEX.
BIRTHDAY PLANNING
More raised expectations.  you might have to put off buying a pair of My silky panties, because I want you to save up every dollar for MY BIRTHDAY, AUGUST 5TH to make it extra special for Me.  My BEST Birthday.  I will let you send Me to the beach with Lady Helena for a whole week of fun in the sun.  Mark that day on your calendar, if you don't already have it tattooed inside a heart drawn on your chest. ~giggles~  That's also why I'm making it OPTIONAL to send a Stroke Tribute or Sissygasm Offering.  ONLY send it if it intensifies your experience.  See how good I am to you?
NEXT WEEK
It's Summer School so I can teach you the ABC's of being the very best you can be for your Professor Shelle.  This Class #11 will be a little different.  It will be more slave conditioning and training and bring you to an even more permanently SUGGESTIBLE state for Me.  This session will be AVAILABLE as a stand alone too...all slaves need to know the ABC'S.
Check out special deals ...
Confusion--Under My Influence --
I will cast my HYPNOTIC spell that will never be broken.
Mind Eraser--SUCKED DRY--Zombied --
Completely Blank and Obedient. WARNING: This File Is VERY STRONG.