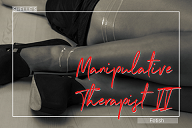 My subject, do you believe My words and instructions are your Absolute Authority? Is obedience to your Domina, pleasure? you can't get enough of My voice and programming sessions. This is a good place to start for this week's class. Professor Shelle is in the house for a short lesson on O/our Erotic Hypnotic World that W/we share and enjoy. you are here and I want you to participate at the level of involvement that is comfortable for you.
I did want to share some things that are exclusive to My devoted contracted slaves, who have made a serious commitment to Me as their Domina in this long life's journey to happiness and fulfillment. And to them is My primary commitment of time, attention and care. What makes it all work so well? you may ask. Well, in fact, so many things come together to make this a success. On My exclusive website for contracted, slaveforshelle, I post a daily calendar which reflects My guidance and instructions for each day. So, I'll use today's calendar to illustrate just part of why serving Me is so meaningful and rewarding.
It starts with your daily Mantra. A mantra is a dedication, a commitment, declaring devotion and respect for your Domina. It describes your personal Dom-slave relationship. (See My note below) Today, I say "I love thinking of you being happy and enjoying life as My contracted slave, feeling enslaved and submissive to the Domina you love. you are an important part of My life and I am grateful for your emotional and financial support." And then I explain I am here for you, encouraging O/our emotional connection. Then, there's a quote from the slave's contract of the benefits of serving and pleasing Me with My rewards of daily pleasures and arousal. Next W/we have the Thought for Today, you may have seen on My Twitter. "you crave working HARD to earn My approval everytime you feel the urge to stroke and send." Nice and sexy.
SAMPLE CONTRACTED DAY:
Here is the session to Listen to: This week's Manipulative Therapist II or your DESTINY awaits and today's Playground Surrender S. Then as part of your daily slave training you will repeat throughout the day: "i am addicted to being told what to do. i love to feel the pleasure of obedience. With every stroke for You, my submissive needs are only satisfied in my service to You. Please give me opportunities to sacrifice and please You and prove my devotion to You." Finally, there is an encouragement to Promote Me and My website with a file review and blog & social media links to this website.
W/we have something special that has kept many of us together for so many years. W/we invest and work at it. I bring you new and exciting sessions that deepen those ties that bind O/our Dom-slave relationship. And you do your part to obey, serve and take care of what I want and need from you, My servant and good boy.
NOTE: Contact Me if you are new and looking to get closer and I will send a sample Mantra that, over time, gets more personalized to your reality. Also, contact Me if you want to know more about slave Collaring and My slave Contract.
NEW SESSION THIS WEEK
Now for this week's session...as you know I don't usually introduce a new session on My CONTRACTED slave's weekend, but I will today. PLEASE UNDERSTAND, this session, Manipulative Therapist II, may push HARD LIMITS...yes, on both sides. Hard LIMITS for Me and you. That's why you need Me to put you into an open and receptive hypnotic state to accept and do everything I tell you to do for ME. My sweet brave slave, In this session, W/we will be exploring your accountability, not only to yourself but also your growing reverence to Me, the rightful Owner of your submissive mind. Your submission is growing and you need further CONDITIONING, this is My professional opinion. Offered to you at an introductory price for you brave ones.
UPDATES
Nothing to worry about, I'm all better now. But as you know, I had a bit of a setback from overworking and getting a bit rundown going back and forth to Tennessee and those long weekend shifts. It made Me think, I really need to treat myself better and spoil Myself when I get the urge. So, I'm going to change My priority for any contributions to My Challenge to PLEASE. It's going to be all about ME ME ME! I'm going to buy some carry-out so I don't have to cook (I only wish that you could deliver it). If I need a massage to relax, I'll do it. If I have an unexpected expense, I know you'll be there...won't you? ~giggles~ I'll update the Challenge page. Are you in?
NEXT WEEK
Next week, you're going to have a very, very arousing visit to My Dark Room. This one is going to blow your submissive mind.
My special deals have changed:
Manipulative Therapist II --
you are allowing Me to program you to act and behave as I deem necessary to help you beCUM the perfect submissive...
Feast --
Can you imagine what it might be like to feel My lips around your mind, sucking up your brain cells?
your Destiny Awaits --
Prepare to be lost in the BLACKNESS, a blissful depth of trance you'll be conditioned to crave.
Hypno-Asylum --
In time you will surrender to My decadent dominion over your subconscious self...
Brainwashed-Trigger Reinforcers --
Beginning of Brainwashed Programming - Phase II