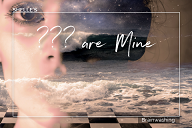 My sweet, have I told you lately how much I love having you all to Myself, alone, for Me to play with and control? I know how much you love to Love, Honor and Obey your Domina and W/we have been making such good progress lately to get you exactly where I want you to be for Me.... Now, I'm taking you to the next level, one step closer to what you are longing to be with this week's XXX are Mine....I'm about to blow your mind.
you trust Me when I speak seductively in your ear and are willing to surrender to whatever I may do to you. Are you willing to lose yourself permanently and completely to Me? "YOU" may only exist as a reflection of who I want you to be with your primary identity as My slave. So be warned, this session is NOT for beginners. In your most broken, hypnotized, desperate state of arousal, you will lose the meaning of who you are.
But you know that Ecstasy with Me is worth the price. It's why you are here, is it? To experience how easily I can control your behavior with simple words. The secret is repetition. I repeat certain words and phrases embedded with neuro linguistic programming to elicit the behavior I want from you, so all you see is a reflection of Me, dominating you into complete submission and automatic obedience.
This mind FUCK session is EXTREME with the measures I use to bring you deeper and deeper into enslavement to live out, in reality, your destiny to serve your Domina. There is no you without Me. This brainwashing session will be looped in your head 24/7 keeping you aroused and hard with the Truth that you are mentally, physically and emotionally MINE. I am your Everything.
UPDATES: Get yourself ready for that hypnotic White Noise.
NEXT WEEK
There is so much uncertainty and chaos surrounding U/us...the weather, covid, world events. So, I thought next week is a good time to change focus on your well-being, My baby... something to relieve all your stress and make you feel safe in O/our Erotic Hypnotic World.
Check My special deals:
Dopamine - Addictions Of The Mind --
My addictions are sooooo very good for you, making you weaker and weaker for Me...
The Unethical Therapist - Wicked Therapist --
your Therapist has returned...even more DEVIOUS and MANIPULATIVE...
Reality --
Dazed and CONFUSED...like you have never EXPERIENCED before.